Batavia Notre Dame vs. Pavilion
December 3, 1963 @ Notre Dame High School (Batavia, New York)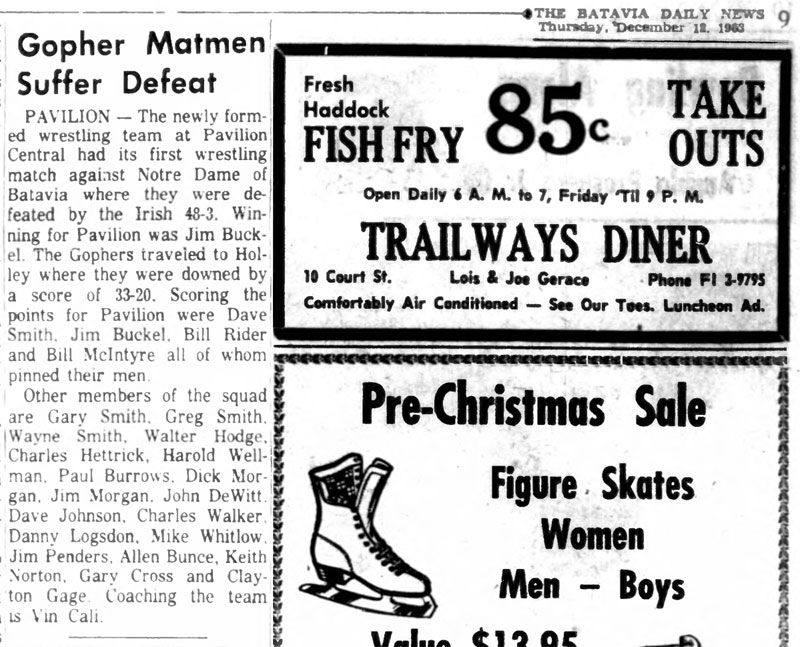 Gopher Matmen Suffer Defeat
The newly formed wrestling team at Pavilion Central had its first wrestling match against Notre Dame of Batavia where they were defeated by the Irish, 48-3. SOURCE: The Batavia Daily News, December 12, 1963. Click for larger image.

Varsity | Genesee-Orleans League
Batavia Notre Dame [NY] 48, Pavilion [NY] 3
IF YOU HAVE ANY ADDITIONAL PHOTOS OR DOCUMENTATION FROM THIS EVENT, CONTACT INFO@ARMDRAG.COM.

Comments (Batavia Notre Dame vs. Pavilion)