Queen's University vs. St. John Fisher College
January 25, 1969 @ St. John Fisher College (Pittsford, New York)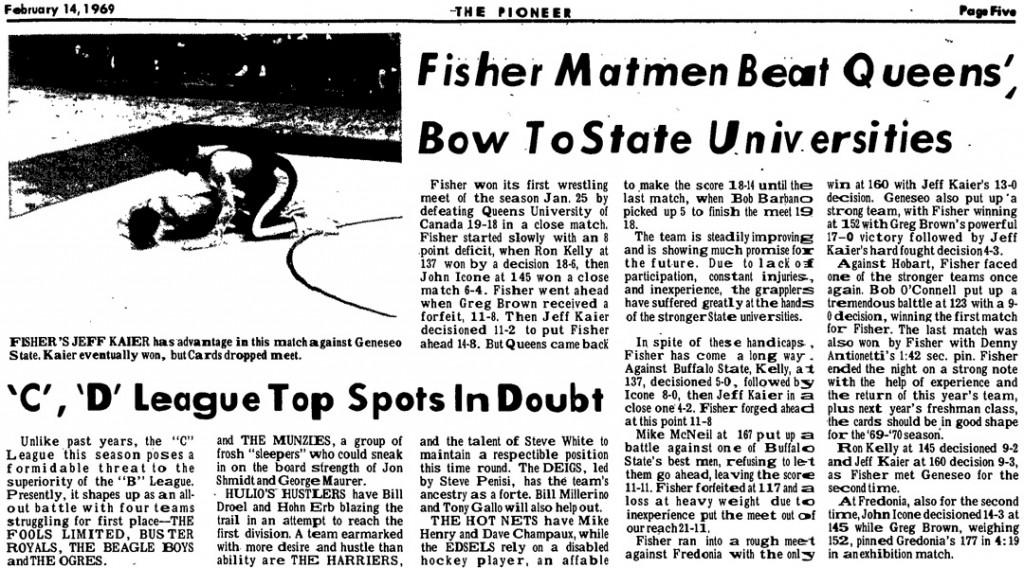 Fisher Matmen Beat Queen's
Fisher won its first wrestling meet of the season Jan. 25 by defeating Queen's University of Canada 19-18 in a close match. SOURCE: The Pioneer, St. John Fisher College, February 14, 1969. Click for larger image.
Varsity
St. John Fisher College [NY] 19, Queen's University [ON] 18
IF YOU HAVE ANY ADDITIONAL PHOTOS OR DOCUMENTATION FROM THIS EVENT, CONTACT INFO@ARMDRAG.COM.

Comments (Queen's University vs. St. John Fisher College)