Rochester Institute of Technology vs. SUNY Oswego
December 4, 1953 @ Oswego State Teachers College (Oswego, New York)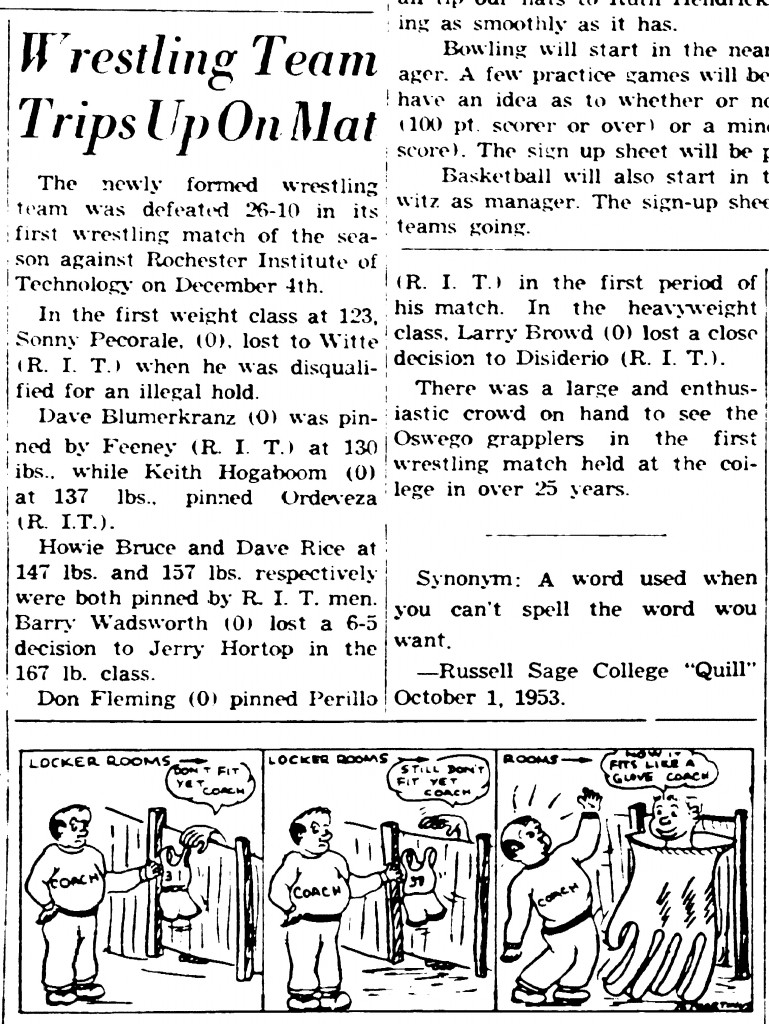 Wrestling Team Trips Up On Mat
The newly formed wrestling team was defeated 26-10 in its first wrestling match of the season against Rochester institute of Technology. SOURCE: The Oswegonian, December 15, 1953. Click for larger image.
Varsity
Rochester Institute of Technology (Freshman) [NY] 26, SUNY Oswego [NY] 10
IF YOU HAVE ANY ADDITIONAL PHOTOS OR DOCUMENTATION FROM THIS EVENT, CONTACT INFO@ARMDRAG.COM.

Comments (Rochester Institute of Technology vs. SUNY Oswego)