Warren YMCA vs. Westfield YMCA
February 26, 1931 @ Warren YMCA (Warren, Pennsylvania)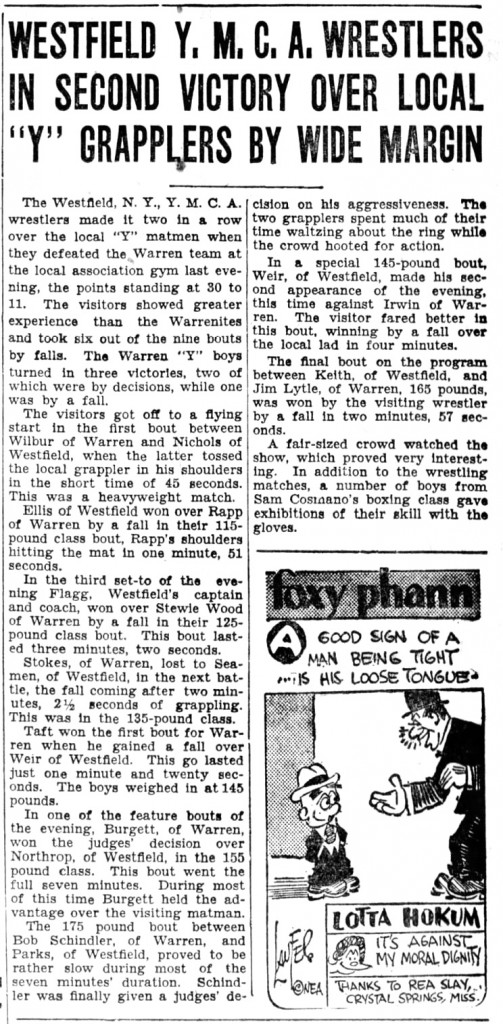 Westfield YMCA Wrestlers in Second Victory Over Local Y Grapplers by Wide Margin
The Westfield YMCA wrestlers made it two in a row over the local 'Y' matmen when they defeated the Warren team at the local association gym. SOURCE: The Warren Times Mirror, February 27, 1931. Click for larger image.


Open
Westfield YMCA [NY] 30, Warren YMCA [PA] 11
IF YOU HAVE ANY ADDITIONAL PHOTOS OR DOCUMENTATION FROM THIS EVENT, CONTACT INFO@ARMDRAG.COM.

Comments (Warren YMCA vs. Westfield YMCA)