Alfred University vs. Michigan State University
February 28, 1931 @ Hornell Armory (Hornell, New York)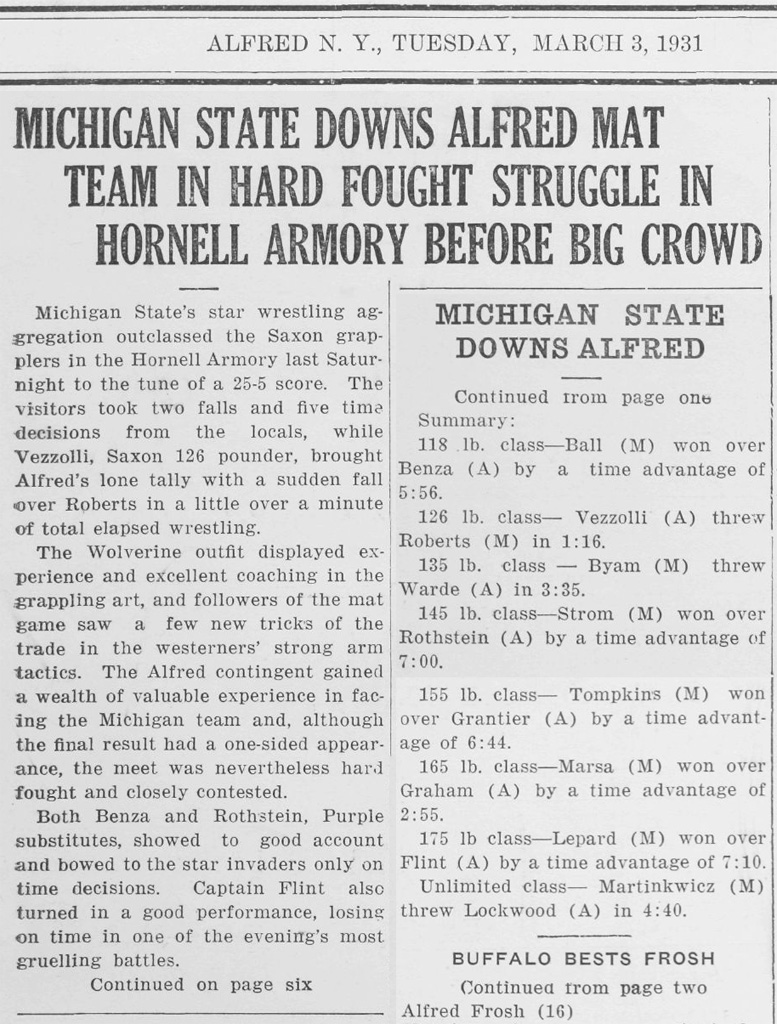 Michigan State Downs Alfred Mat Team in Hard Fought Struggle in Hornell Armory Before Big Crowd
Michigan State's star wrestling aggregation outclassed the Saxon grapplers in the Hornell Armory last Saturday night to the tune of a 25-5 score. SOURCE: Fiat Lux, Alfred University, March 3, 1931. Click for larger image.
Varsity
Michigan State University [MI] 25, Alfred University [NY] 5
IF YOU HAVE ANY ADDITIONAL PHOTOS OR DOCUMENTATION FROM THIS EVENT, CONTACT INFO@ARMDRAG.COM.

Comments (Alfred University vs. Michigan State University)