Geneva vs. Lyons
January 17, 1968 @ Lyons High School (Lyons, New York)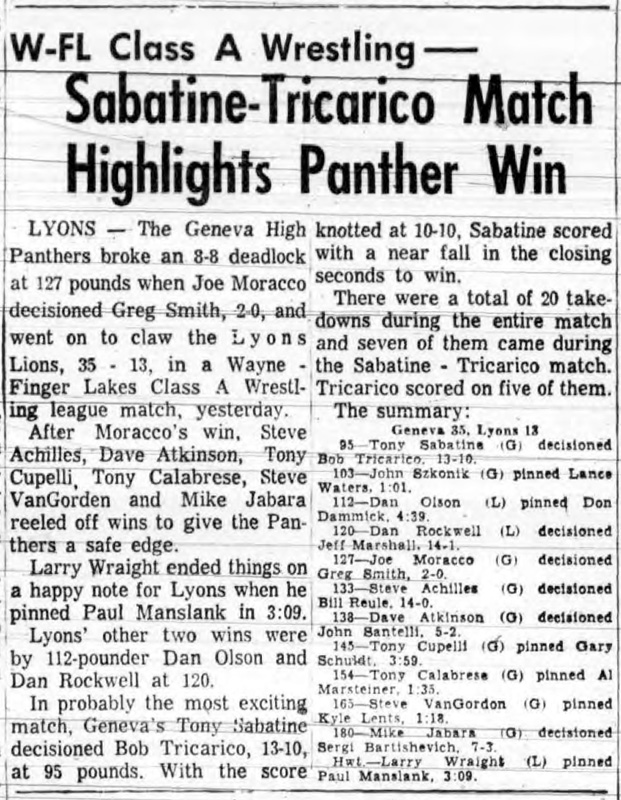 Sabatine-Tricarico Match Highlights Panther Win
The Geneva High Panthers broke an 8-8 deadlock at 127 pounds when Joe Moracco decisioned Greg Smith, 2-0, and went on to claw the Lyons Lions, 35-13, in a Wayne-Finger Lakes Class A Wrestling league match. SOURCE: The Geneva Times, Thursday, January 18, 1968. Click for larger image.
Varsity | Wayne-Finger Lakes Class A
Geneva [NY] 35, Lyons [NY] 18
IF YOU HAVE ANY ADDITIONAL PHOTOS OR DOCUMENTATION FROM THIS EVENT, CONTACT INFO@ARMDRAG.COM.

Comments (Geneva vs. Lyons)