Irondequoit Invitational Wrestling Tournament
January 5, 1991 @ Irondequoit High School (Rochester, New York)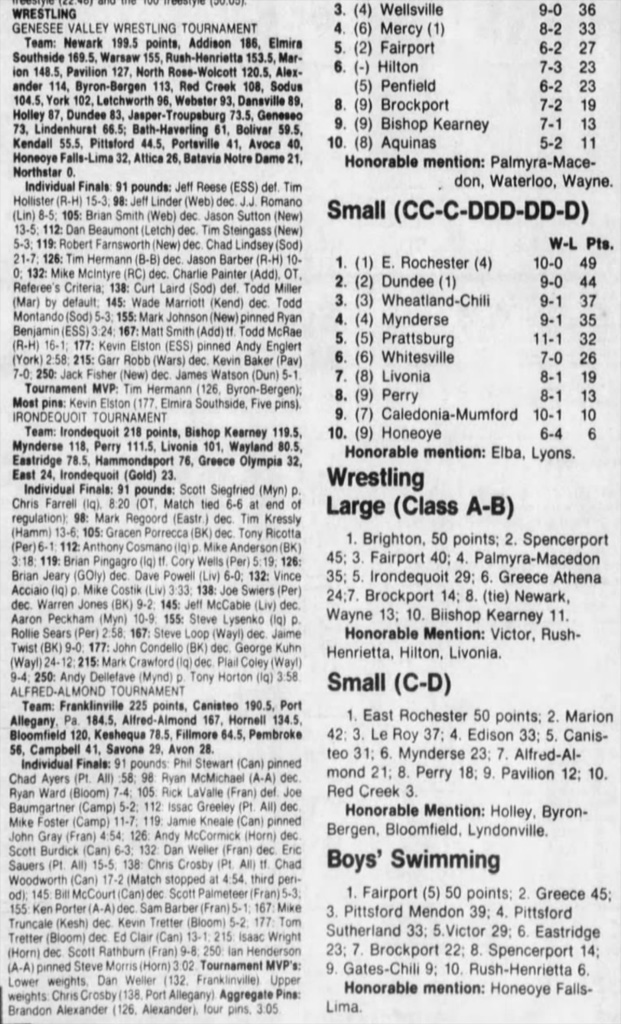 Irondequoit Tournament
SOURCE: Rochester Democrat and Chronicle, Monday, January 7, 1991. Reproduced by armdrag.com with permission. Click for larger image.
Varsity

Team Final

Irondequoit 218, Bishop Kearney 119.5, Mynderse 118, Perry 111.5, Livonia 101, Wayland 80.5, East Irondequoit Eastridge 78.5, Hammondsport 76, Greece Olympia 32, East High (Rochester) 24, Irondequoit (Gold) 23

Championship Final (1st)



IF YOU HAVE ANY ADDITIONAL PHOTOS OR DOCUMENTATION FROM THIS EVENT, CONTACT INFO@ARMDRAG.COM.

Comments (Irondequoit Invitational Wrestling Tournament)