NYSPHSAA Section V Class AA Wrestling Championships
February 2, 2013 @ Fairport High School (Fairport, New York)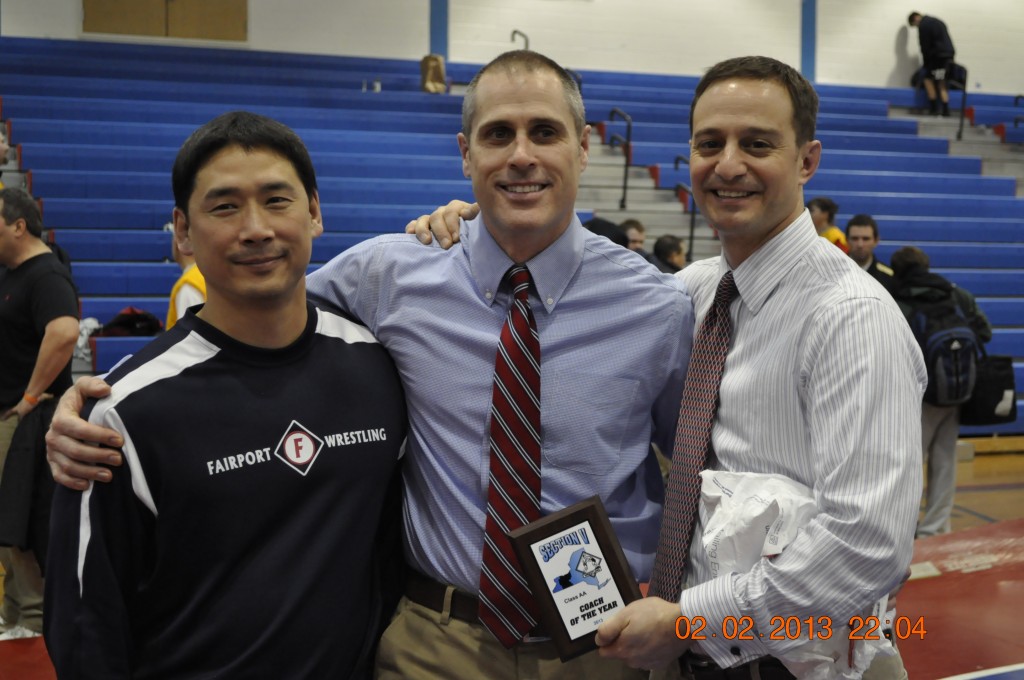 Coach of the Year
Fairport's Mike Kohl (right, white shirt) was voted Section V Class AA Coach of the Year after guiding the Red Raiders to the Monroe County League D1 dual meet championship and capturing their second Sectional team title in 3 years. Click for larger image.

Slideshow: Awards








Varsity

Team Final

Fairport 257, Penfield 221, Pittsford 212, Webster Schroeder 175.5, Webster Thomas 104, Gates Chili 95.5, Greece 90, Rush-Henrietta 84, Wilson Magnet (Rochester) 39, East High (Rochester) 25

Outstanding Wrestler Award (Lower Weights) - Leslie Brown (Fairport)
Outstanding Wrestler Award (Upper Weights) - Josh Goodman (GC)

Championship Final (1st)


Consolation Final (3rd)


Consolation Final (5th)



IF YOU HAVE ANY ADDITIONAL PHOTOS OR DOCUMENTATION FROM THIS EVENT, CONTACT INFO@ARMDRAG.COM.

Comments (NYSPHSAA Section V Class AA Wrestling Championships)