Case School of Applied Science vs. Rochester Athenaeum and Mechanics Institute
February 5, 1937 @ Columbus Civic Center (Rochester, New York)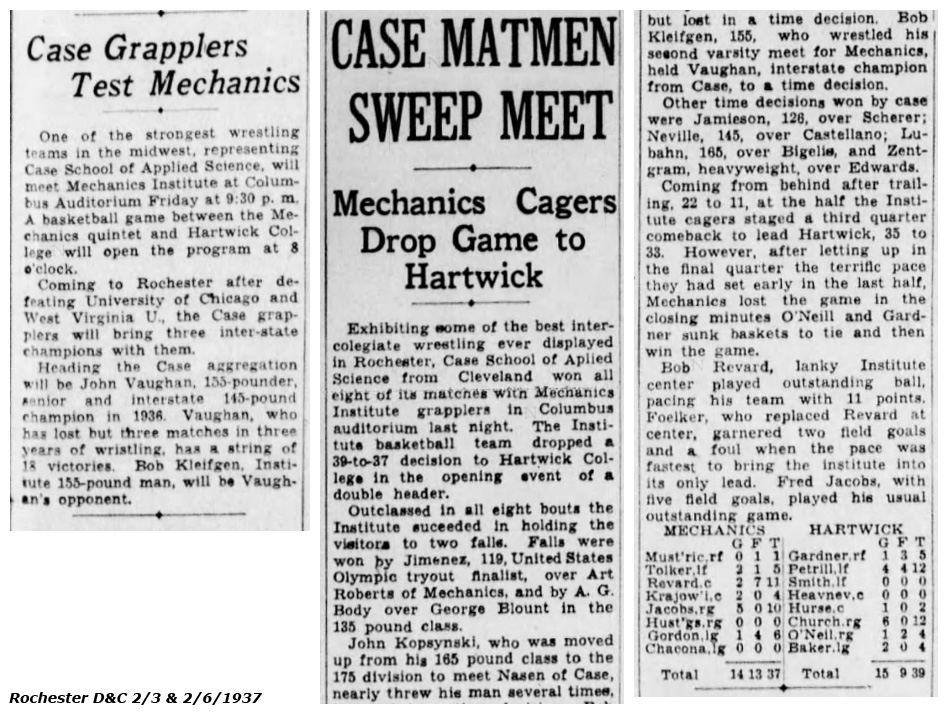 Case Matmen Sweep Meet
Exhibiting some of the best intercollegiate wrestling ever displayed in Rochester, Case School of Applied Science from Cleveland won all eight of its matches with Mechanics Institute grapplers in Columbus auditorium. SOURCE: Rochester Democrat and Chronicle, Saturday, February 6, 1937. Reproduced by armdrag.com with permission. Click for larger image.
Varsity
Case School of Applied Science [OH] 28, Rochester Athenaeum and Mechanics Institute [NY] 0
IF YOU HAVE ANY ADDITIONAL PHOTOS OR DOCUMENTATION FROM THIS EVENT, CONTACT INFO@ARMDRAG.COM.

Comments (Case School of Applied Science vs. Rochester Athenaeum and Mechanics Institute)