Rochester Institute of Technology vs. Waynesburg University
December 20, 1952 @ Waynesburg College (Waynesburg, Pennsylvania)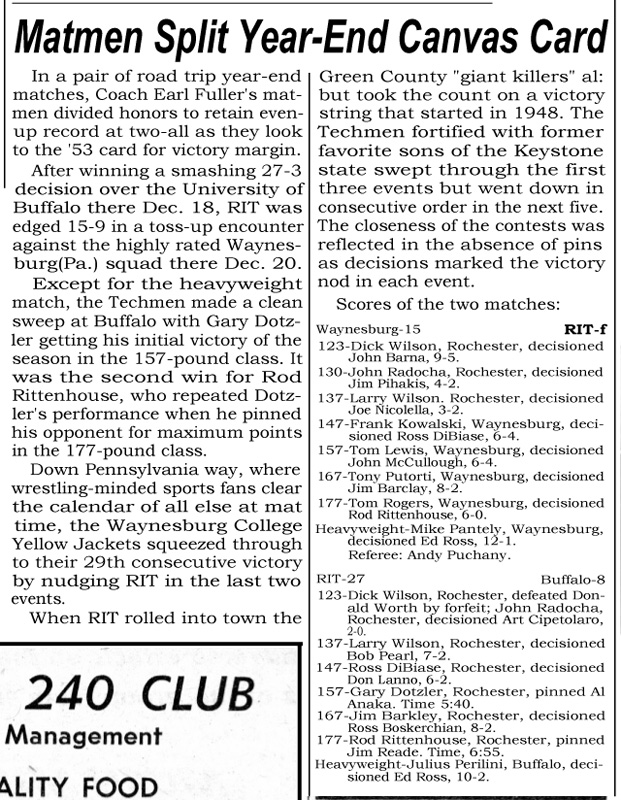 Matmen Split Year-End Canvas Card
In a pair of road trip year-end matches, Coach Earl Fuller's matmen divided honors to retain even-up record at two-all as they look to the '53 card for victory margin. SOURCE: RIT Reporter, January 16, 1953. Click for larger image.

Varsity
Rochester Institute of Technology [NY] 15, Waynesburg University [PA] 9
IF YOU HAVE ANY ADDITIONAL PHOTOS OR DOCUMENTATION FROM THIS EVENT, CONTACT INFO@ARMDRAG.COM.

Comments (Rochester Institute of Technology vs. Waynesburg University)