2nd Annual NYSPHSAA Section VII Wrestling Championships
March 21, 1959 @ Saranac High School (Saranac, New York)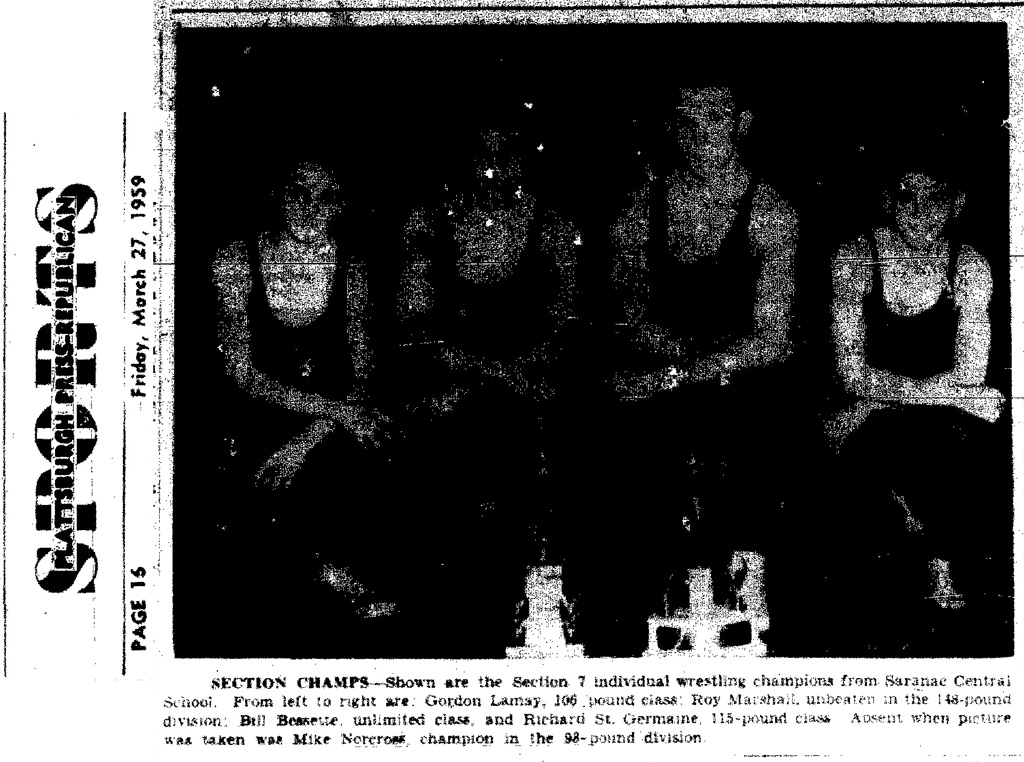 Section Champs
Shown are the Section 7 individual wrestling champions from Saranac Central School. SOURCE: Plattsburgh Press-Republican, March 27, 1959. Click for larger image.

Varsity | MISSING 138, 154, 175

Team Final

Saranac 155, Peru 128, Plattsburgh 90

Championship Final (1st)



IF YOU HAVE ANY ADDITIONAL PHOTOS OR DOCUMENTATION FROM THIS EVENT, CONTACT INFO@ARMDRAG.COM.

Comments (2nd Annual NYSPHSAA Section VII Wrestling Championships)