Delevan-Machias vs. Portville
December 20, 1967 @ Delevan-Machias Central School (Delevan, New York)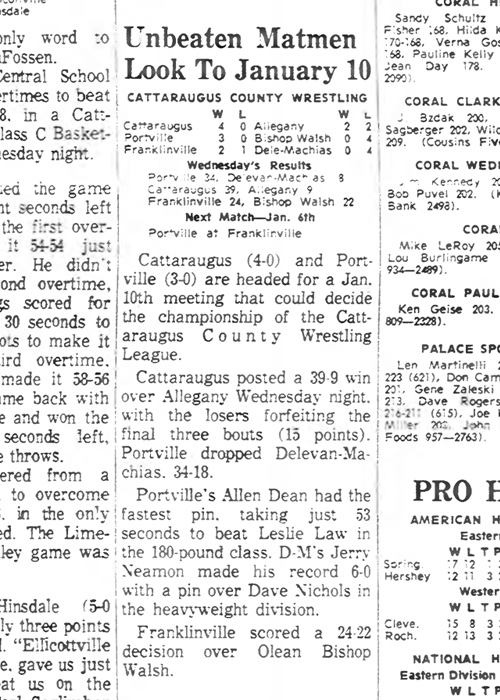 Unbeaten Matmen Look To January 10
Cattaraugus (4-0) and Portville (3-0) are headed for a Jan. 10th meeting that could decide the championship of the Cattaraugus County Wrestling League. SOURCE: Olean Times Herald, Thursday, December 21, 1967. Click for larger image.
Varsity | Cattaraugus County League
Portville [NY] 34, Delevan-Machias [NY] 18
IF YOU HAVE ANY ADDITIONAL PHOTOS OR DOCUMENTATION FROM THIS EVENT, CONTACT INFO@ARMDRAG.COM.

Comments (Delevan-Machias vs. Portville)