New York Wrestling News
February 28, 1993 @ New York Wrestling News (Rochester, New York)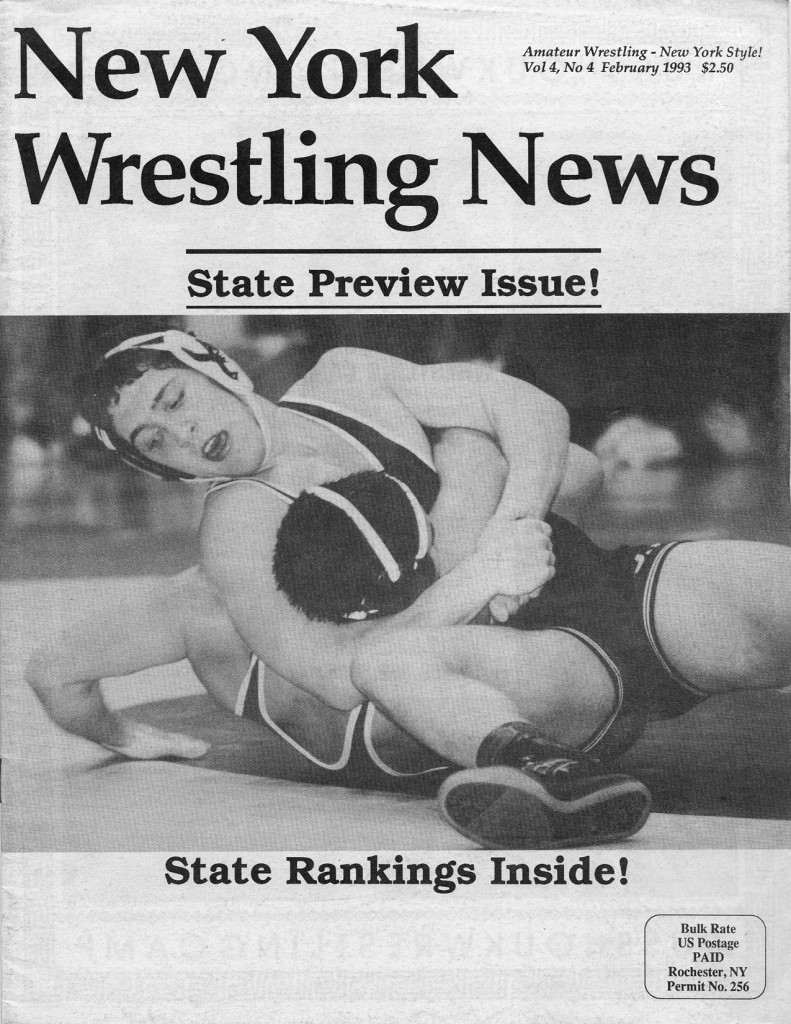 New York Wrestling News
ON THE COVER: David Colgan, top, of Johnson City-4 is one of the state's top 145 pounders. Section Four is very tough in the middleweights, and should he make it to Syracuse, would be considered a state title contender. Sonja Stanbro photo, Vol 4, No 4, Feb 1993. Provided by Mike Morone. Click for larger image.
New York Wrestling News, Volume 4, Number 4.
IF YOU HAVE ANY ADDITIONAL PHOTOS OR DOCUMENTATION FROM THIS EVENT, CONTACT INFO@ARMDRAG.COM.

Comments (New York Wrestling News)