Rochester Athenaeum and Mechanics Institute vs. University of Chicago
February 22, 1929 @ Knights of Columbus Hall (Rochester, New York)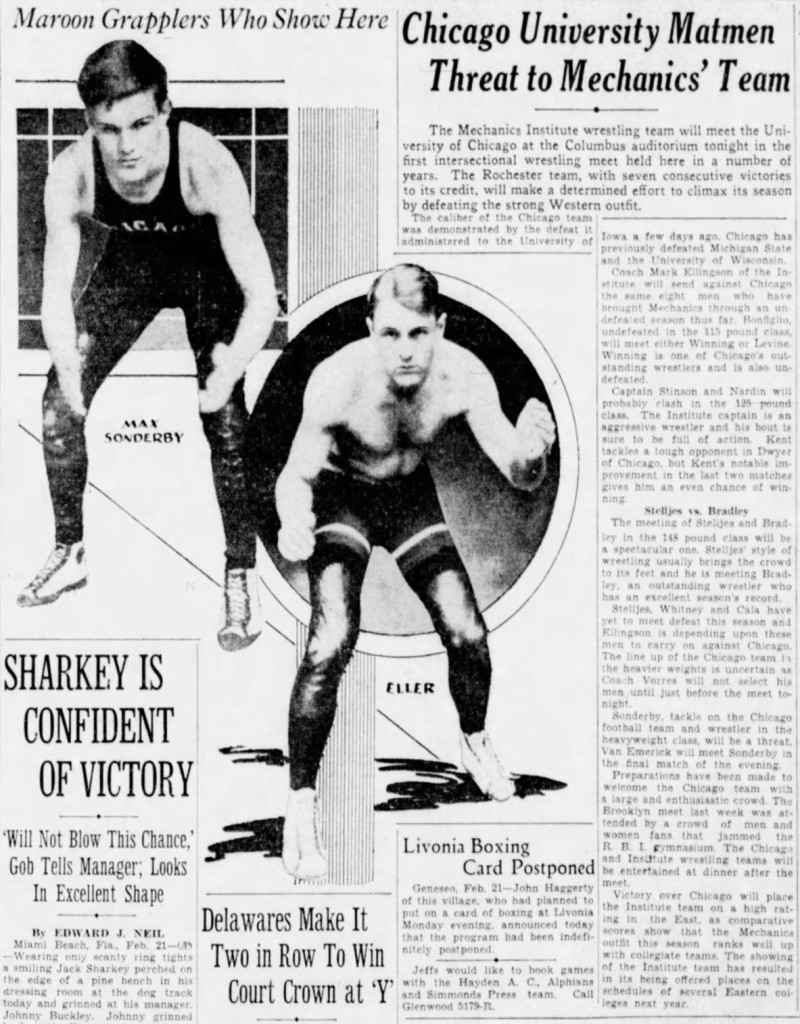 Chicago University Matmen Threat to Mechanics Team
SOURCE: Rochester Democrat and Chronicle, Friday, February 22, 1929. Reproduced by armdrag.com with permission. Click for larger image.
Slideshow: Democrat & Chronicle



Slideshow: The Times-Union
Slideshow: The Pismar

Varsity
Rochester Athenaeum and Mechanics Institute [NY] 16, University of Chicago [IL] 16
IF YOU HAVE ANY ADDITIONAL PHOTOS OR DOCUMENTATION FROM THIS EVENT, CONTACT INFO@ARMDRAG.COM.

Comments (Rochester Athenaeum and Mechanics Institute vs. University of Chicago)