Geneva YMCA vs. Rochester Athenaeum and Mechanics Institute
December 19, 1928 @ Unknown (Rochester, New York)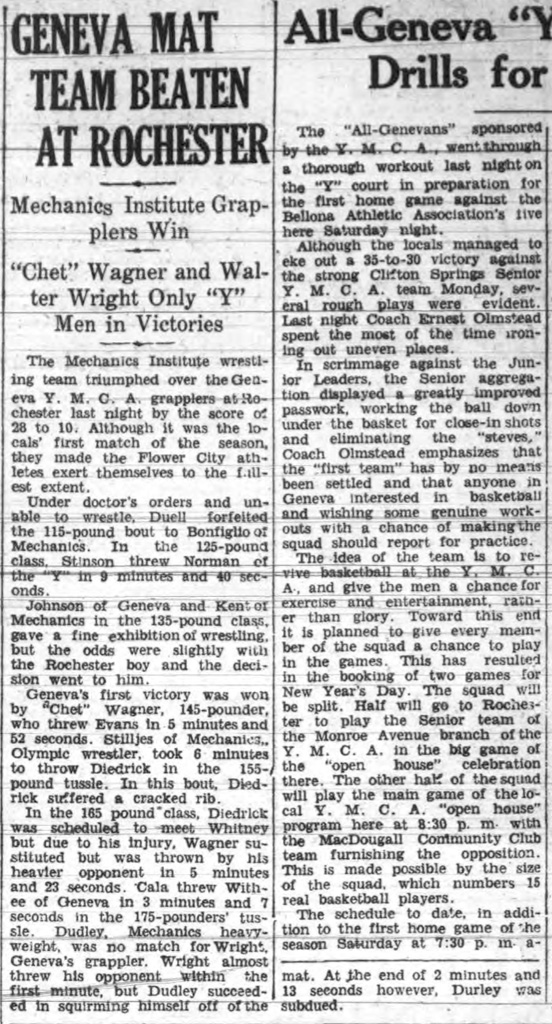 Geneva Mat Team Beaten at Rochester
Mechanics Institute Grapplers Win; "Chet" Wagner and Walter Wright Only "Y" Men In Victories. SOURCE: Geneva Daily Times, Thursday, December 20, 1928. Click for larger image.
Varsity
Rochester Athenaeum and Mechanics Institute [NY] 28, Geneva YMCA [NY] 10
IF YOU HAVE ANY ADDITIONAL PHOTOS OR DOCUMENTATION FROM THIS EVENT, CONTACT INFO@ARMDRAG.COM.

Comments (Geneva YMCA vs. Rochester Athenaeum and Mechanics Institute)