Alfred University vs. Yale University
February 11, 1928 @ Yale University (New Haven, Connecticut)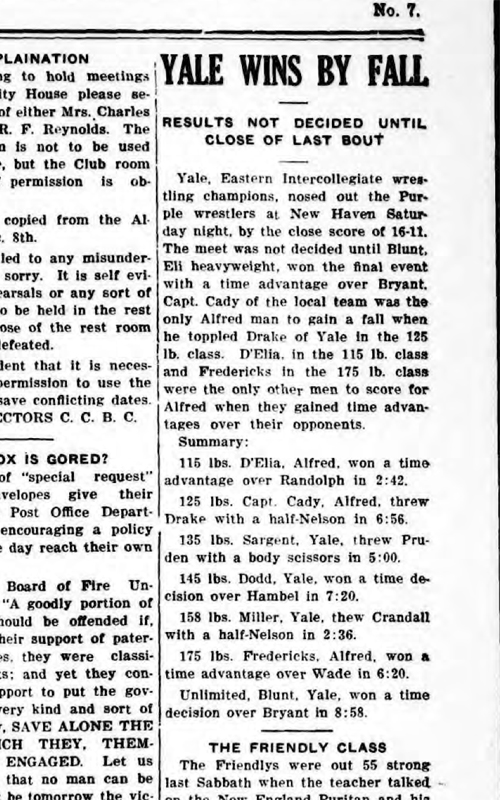 Yale Wins by Fall
Results not decided until close of last bout. Yale, Eastern Intercollegiate champions, nosed out the Purple wrestlers at New Haven Saturday night by the close score of 16-11. The Alfred Sun, February 16, 1928. Click for larger image.
Slideshow: The Alfred Sun

Slideshow: Hartford Courant


Slideshow: Yale Daily News

Varsity
Yale University [CT] 16, Alfred University [NY] 11
IF YOU HAVE ANY ADDITIONAL PHOTOS OR DOCUMENTATION FROM THIS EVENT, CONTACT INFO@ARMDRAG.COM.

Comments (Alfred University vs. Yale University)