Clarkson College of Technology vs. Rochester Institute of Technology
December 12, 1959 @ Ritter-Clark Gymnasium (Rochester, New York)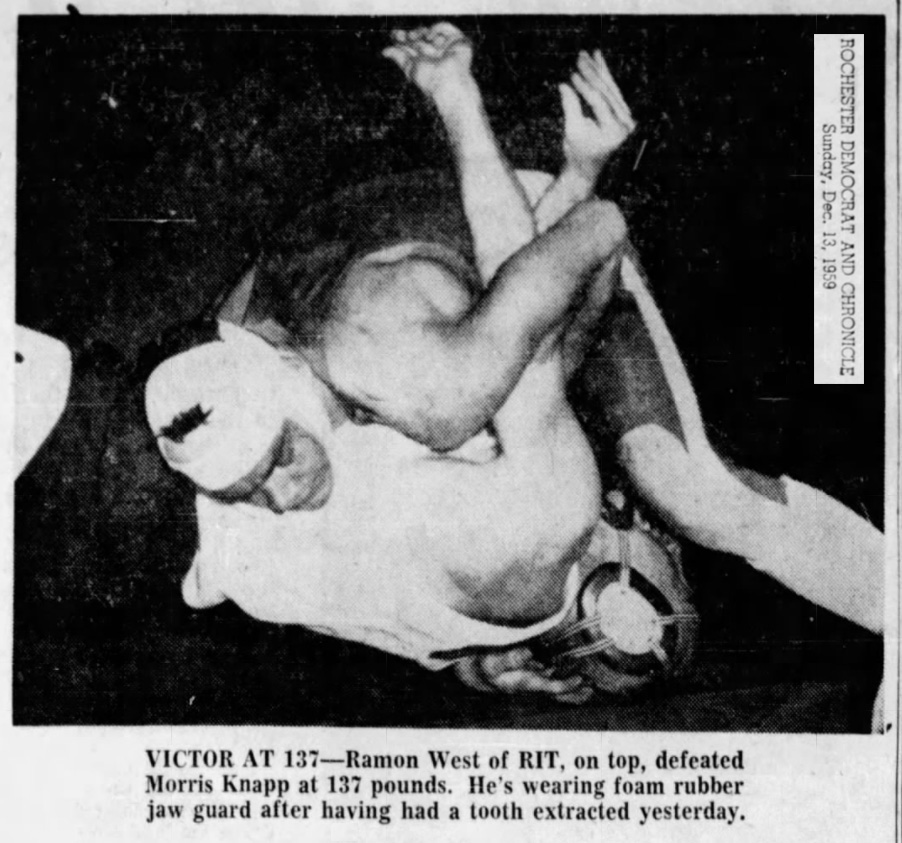 Victor at 137
Ramon West of RIT defeated Morris Knapp at 137 pounds. He's wearing foam rubber jaw guard after having a tooth extracted yesterday. SOURCE: Rochester Democrat and Chronicle, December 13, 1959. Reproduced by armdrag.com with permission. Click for larger image.
Varsity
Rochester Institute of Technology [NY] 27, Clarkson College of Technology [NY] 3
IF YOU HAVE ANY ADDITIONAL PHOTOS OR DOCUMENTATION FROM THIS EVENT, CONTACT INFO@ARMDRAG.COM.

Comments (Clarkson College of Technology vs. Rochester Institute of Technology)