Spencerport vs. Warsaw
February 8, 1950 @ Spencerport Central School (Spencerport, New York)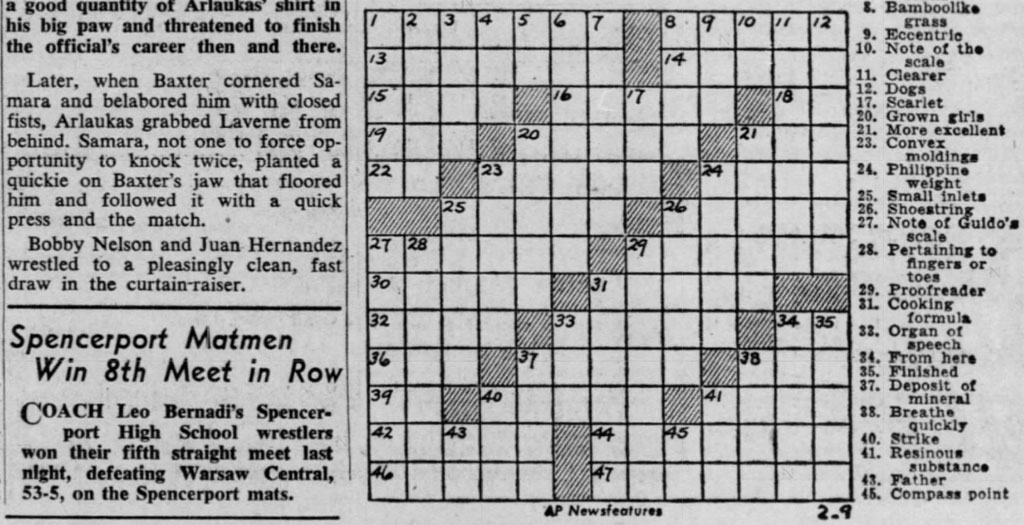 Spencerport Matmen Win 5th Meet in Row
Coach Leo Bernabi's Spencerport High School wrestlers won their fifth straight meet last night, defeating Warsaw Central, 53-5, on the Spencerport mats. SOURCE: Rochester Democrat and Chronicle, Thursday, February 9, 1950. Reproduced by armdrag.com with permission. Click for larger image.
Varsity | Non-League
Spencerport [NY] 53, Warsaw [NY] 5
IF YOU HAVE ANY ADDITIONAL PHOTOS OR DOCUMENTATION FROM THIS EVENT, CONTACT INFO@ARMDRAG.COM.

Comments (Spencerport vs. Warsaw)