Alfred State College vs. Rochester Institute of Technology
February 18, 1956 @ Alfred Ag Tech (Alfred, New York)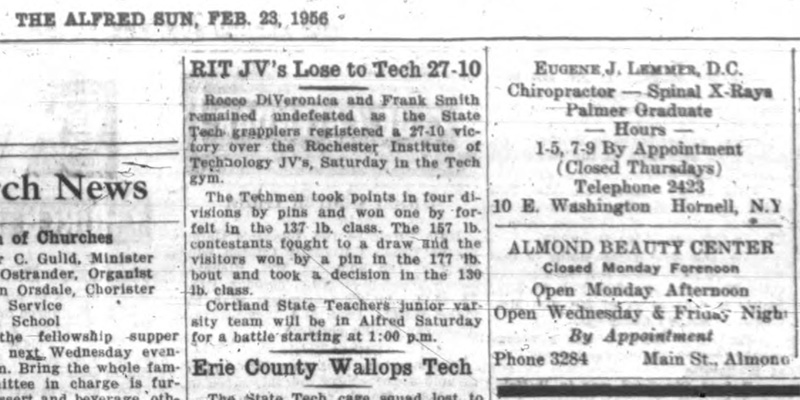 RIT JVs Lose to Tech 27-10
Rocco DiVeronica and Frank Smith remained undefeated as the State Tech grapplers registered a 27-10 victory over the Rochester Instittute of Technology JVs, Saturday in the Tech gym. SOURCE: The Alfred Sun, Feb 23, 1956. Click for larger image.
Varsity
Alfred State College [NY] 27, Rochester Institute of Technology (JV) [NY] 10
IF YOU HAVE ANY ADDITIONAL PHOTOS OR DOCUMENTATION FROM THIS EVENT, CONTACT INFO@ARMDRAG.COM.

Comments (Alfred State College vs. Rochester Institute of Technology)