Batavia vs. NYS School for the Blind
January 14, 1942 @ Batavia High School (Batavia, New York)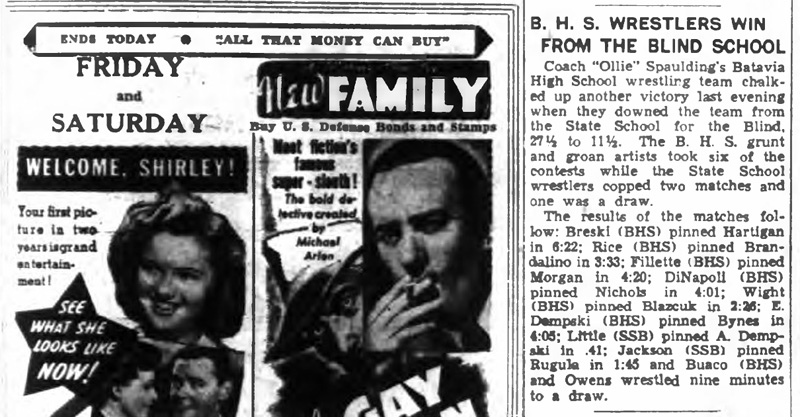 Batavia H.S. Wrestlers Win From The Blind School
Coach 'Ollie' Spaulding's Batavia High School wrestling team chalked up another victory last evening when they downed the team from the State School for the Blind. SOURCE: Batavia Daily News, Thursday, January 15, 1942. Click for larger image.
Varsity
Batavia [NY] 27.5, NYS School for the Blind [NY] 11.5
IF YOU HAVE ANY ADDITIONAL PHOTOS OR DOCUMENTATION FROM THIS EVENT, CONTACT INFO@ARMDRAG.COM.

Comments (Batavia vs. NYS School for the Blind)