Elmira YMCA vs. Ithaca YMCA
January 12, 1939 @ Buffalo Street Gym (Ithaca, New York)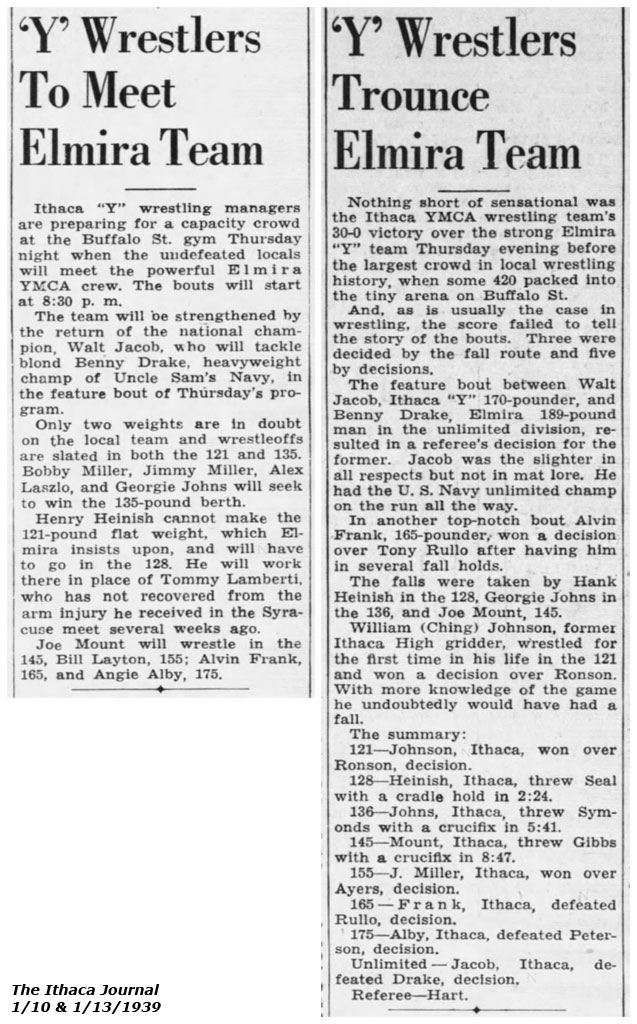 'Y' Wrestlers Trounce Elmira Team
Nothing short of sensational was the Ithaca YMCA wrestling team's 30-0 victory over the strong Elmira YMCA team. SOURCE: The Ithaca Journal, January 10 & 13, 1939. Click for larger image.

YMCA
Ithaca YMCA [NY] 30, Elmira YMCA [NY] 0
IF YOU HAVE ANY ADDITIONAL PHOTOS OR DOCUMENTATION FROM THIS EVENT, CONTACT INFO@ARMDRAG.COM.

Comments (Elmira YMCA vs. Ithaca YMCA)