Central YMCA of Rochester vs. Elmira YMCA
January 14, 1939 @ Central YMCA of Rochester (Rochester, New York)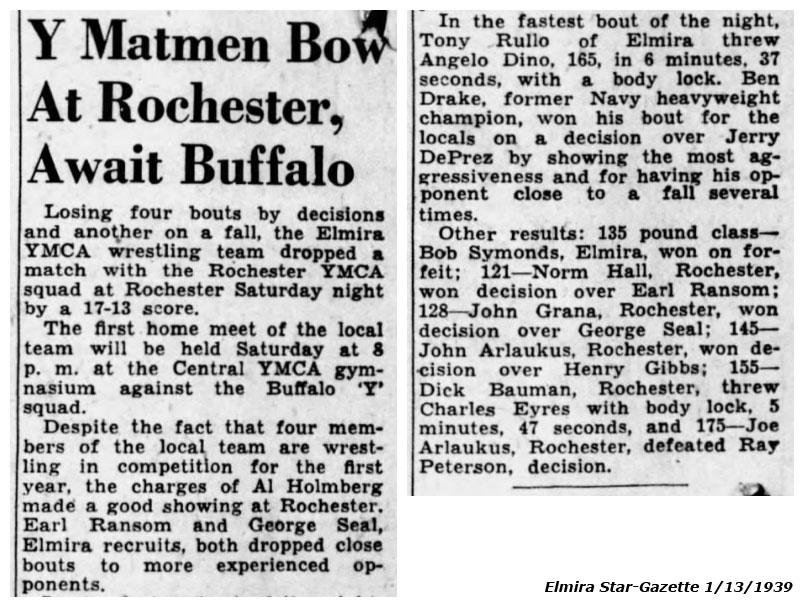 Y Matmen Bow At Rochester, Await Buffalo
Losing four bouts by decisions and another on a fall, the Elmira YMCA wrestling team dropped a match with the Rochester YMCA squad at Rochester Saturday night by a 17-13 score. SOURCE: Elmira Star-Gazette, Monday, January 16, 1939. Click for larger image.


YMCA
Central YMCA of Rochester [NY] 20, Elmira YMCA [NY] 8
IF YOU HAVE ANY ADDITIONAL PHOTOS OR DOCUMENTATION FROM THIS EVENT, CONTACT INFO@ARMDRAG.COM.

Comments (Central YMCA of Rochester vs. Elmira YMCA)