Oakfield-Alabama vs. Warsaw
April 4, 1950 @ Oakfield-Alabama Central School (Oakfield, New York)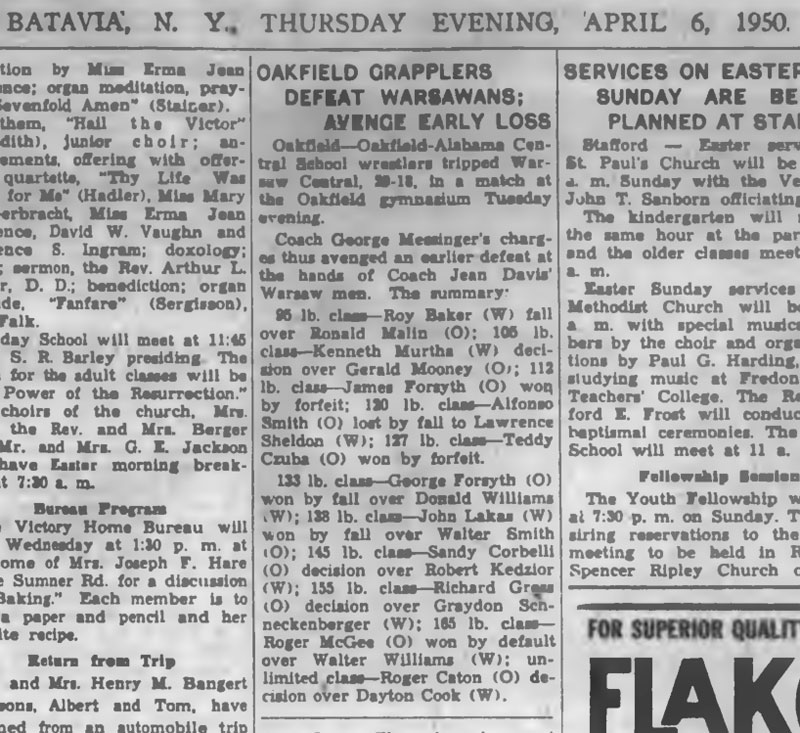 Oakfield Grapplers Defeat Warsawans; Avenge Early Loss
Oakfield-Alabama Central School wrestlers tripped Warsaw Central, 29-18, in a match at the Oakfield gymnasium Tuesday evening. SOURCE: The Batavia Daily News, Thursday, April 6, 1950. Click for larger image.
Varsity | Non-League
Oakfield-Alabama [NY] 29, Warsaw [NY] 18
IF YOU HAVE ANY ADDITIONAL PHOTOS OR DOCUMENTATION FROM THIS EVENT, CONTACT INFO@ARMDRAG.COM.

Comments (Oakfield-Alabama vs. Warsaw)