SUNY Brockport vs. The College of New Jersey
December 9, 1995 @ Tuttle North Gymnasium, SUNY Brockport (Brockport, New York)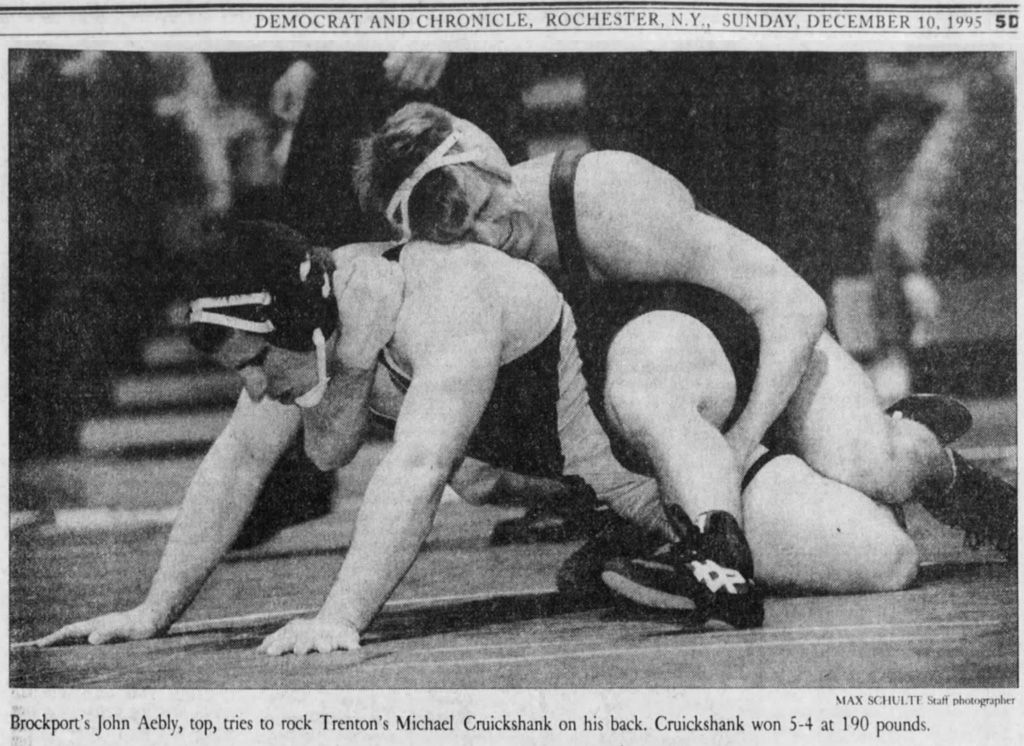 Aebly on top
Brockport's John Aebly tries to rock Trenton's Michael Cruickshank on his back. Cruickshank won 5-4 at 190 pounds. SOURCE: Rochester Democrat and Chronicle, December 10, 1995. Reproduced by armdrag.com with permission. Click for larger image.
Varsity | Non-Conference
The College of New Jersey (Trenton State) [NJ] 20, SUNY Brockport [NY] 13
IF YOU HAVE ANY ADDITIONAL PHOTOS OR DOCUMENTATION FROM THIS EVENT, CONTACT INFO@ARMDRAG.COM.

Comments (SUNY Brockport vs. The College of New Jersey)