Clarkson College of Technology vs. Hobart College
January 9, 1960 @ Williams Gymnasium, Hobart College (Geneva, New York)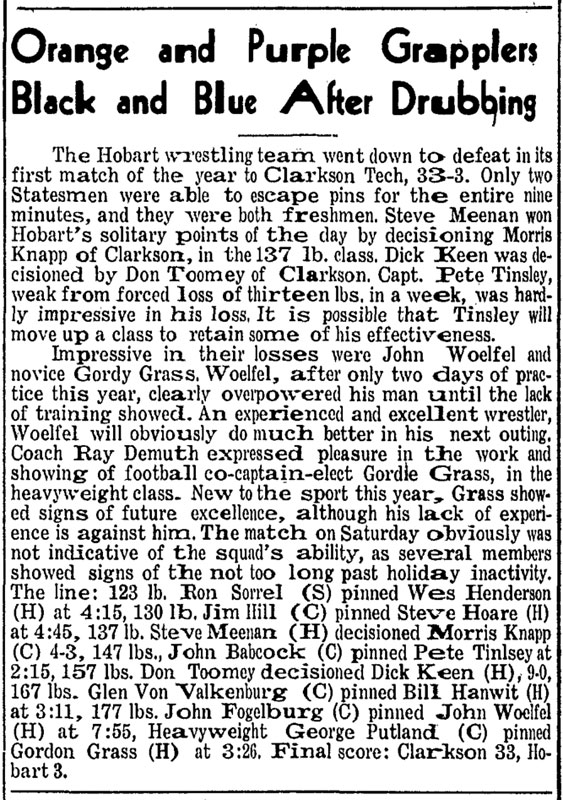 Orange and Purple Grapplers Black and Blue After Drubbing
The Hobart wrestling team went down to defeat in its first match of the year to Clarkson Tech, 33-3. SOURCE: The (Hobart) Herald, January 15, 1960. Click for larger image.
Varsity
Clarkson College of Technology [NY] 33, Hobart College [NY] 3
IF YOU HAVE ANY ADDITIONAL PHOTOS OR DOCUMENTATION FROM THIS EVENT, CONTACT INFO@ARMDRAG.COM.

Comments (Clarkson College of Technology vs. Hobart College)