Colgate University vs. Cornell University
January 8, 1944 @ Colgate University (Hamilton, New York)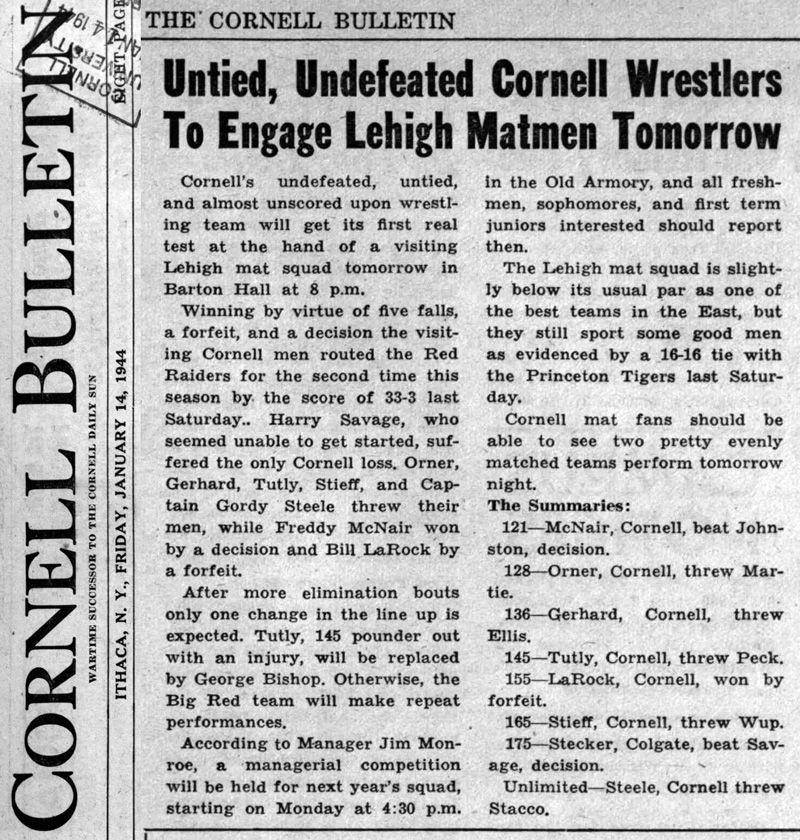 Untied, Undefeated Cornell Wrestlers To Engage Lehigh Matmen Tomorrow
Winning by virtue of five falls, a forfeit, and a decision, the visiting Cornell men routed the Colgate Red Raiders for the second time this season. SOURCE: The Cornell Bulletin, January 14, 1944. Click for larger image.
Varsity
Cornell University [NY] 33, Colgate University [NY] 3
IF YOU HAVE ANY ADDITIONAL PHOTOS OR DOCUMENTATION FROM THIS EVENT, CONTACT INFO@ARMDRAG.COM.

Comments (Colgate University vs. Cornell University)