McGill University vs. SUNY Plattsburgh
February 16, 1966 @ McGill University (Montreal, Quebec)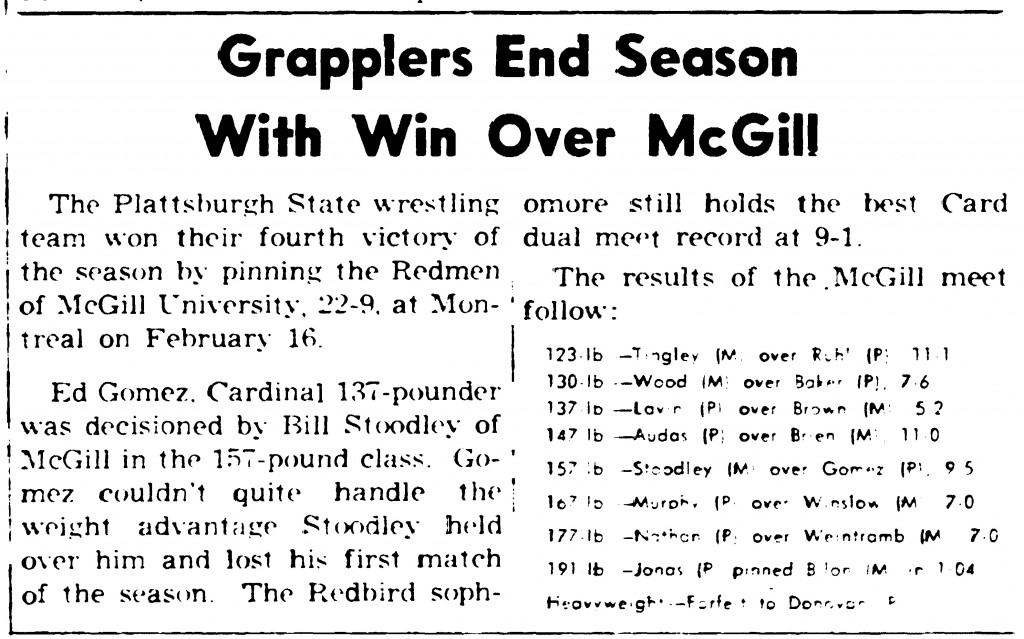 Grapplers End Season With Win Over McGill
The Plattsburgh State wrestling team won their fourth victory of the season by pinning the Redmen of McGill University. SOURCE: The Plattsburgh Northern Light, March 8, 1966. Click for larger image.
Varsity
SUNY Plattsburgh [NY] 22, McGill University [PQ] 9
IF YOU HAVE ANY ADDITIONAL PHOTOS OR DOCUMENTATION FROM THIS EVENT, CONTACT INFO@ARMDRAG.COM.

Comments (McGill University vs. SUNY Plattsburgh)