Monroe County League Wrestling Championships
March 17, 1953 @ Spencerport Central School (Spencerport, New York)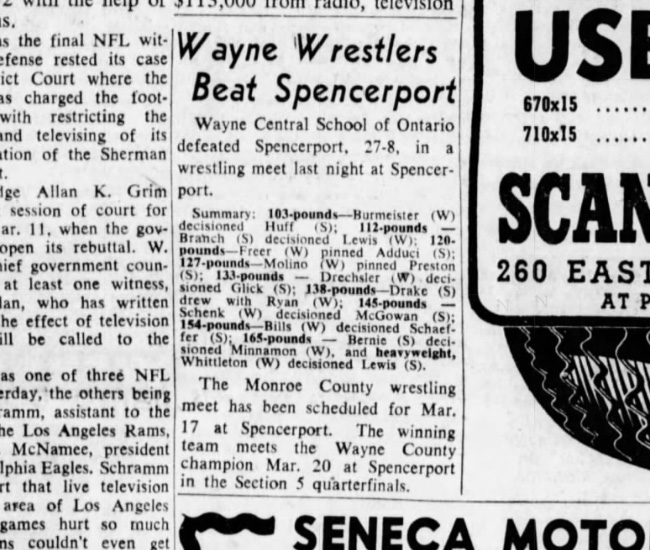 Monroe County meet scheduled (HELP! RESULTS WANTED!)
The Monroe County wrestling meet has been scheduled for March 17 at Spencerport. The winning team meets the Wayne County champion March 20 at Spencerport in the Section 5 quarterfinals. SOURCE: Rochester Democrat and Chronicle, Friday, March 6, 1954. Reproduced by armdrag.com with permission. ARMDRAG NOTE: Documentation of this meet cannot be found, but Spencerport and Penfield competed against Wayne County on March 20. If you can help, contact armdrag.com.
Varsity

Teams

Penfield, Spencerport

Results not entered.

IF YOU HAVE ANY ADDITIONAL PHOTOS OR DOCUMENTATION FROM THIS EVENT, CONTACT INFO@ARMDRAG.COM.

Comments (Monroe County League Wrestling Championships)