LaSalle (Niagara Falls) vs. Lewiston-Porter
December 8, 1977 @ Unknown Location (Unknown City, New York)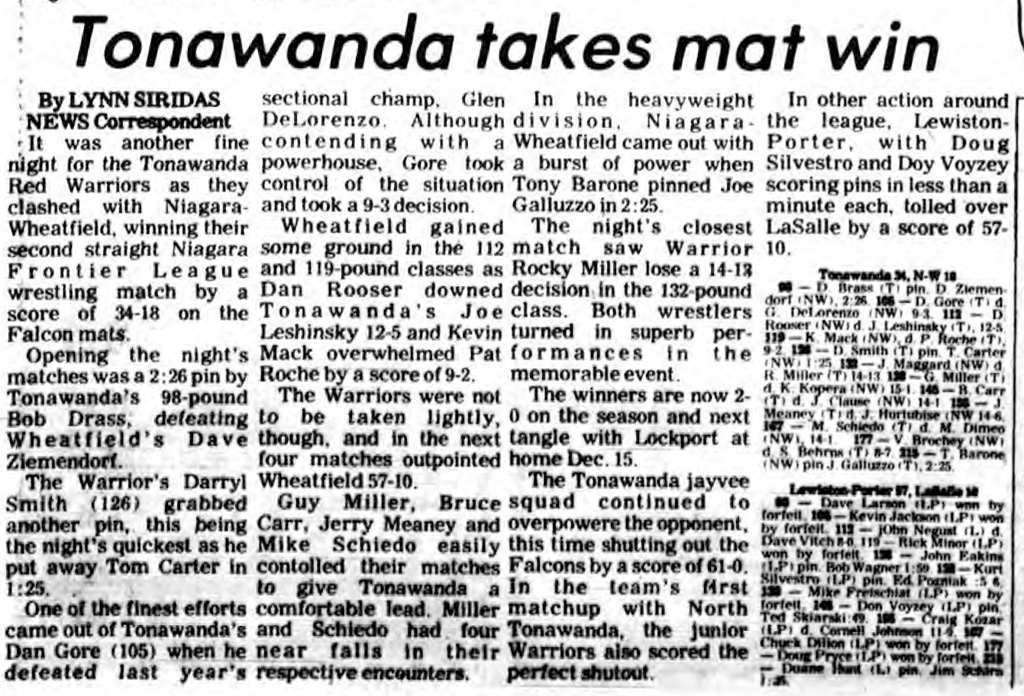 Lew-Port 57, LaSalle 10
Lewiston-Porter, with Doug Silvestro and Doy Voyzey scoring pins in less than a minute each, tolled over LaSalle by a score of 57-10. SOURCE: Tonawanda NEWS, December 9, 1977. Click for larger image.
Varsity | Niagara Frontier League
Lewiston-Porter [NY] 57, LaSalle (Niagara Falls) [NY] 10
IF YOU HAVE ANY ADDITIONAL PHOTOS OR DOCUMENTATION FROM THIS EVENT, CONTACT INFO@ARMDRAG.COM.

Comments (LaSalle (Niagara Falls) vs. Lewiston-Porter)