45th Annual Big Eight Conference Wrestling Championships
March 3, 1978 - March 4, 1978 @ Gallagher Hall, Oklahoma State University (Stillwater, Oklahoma)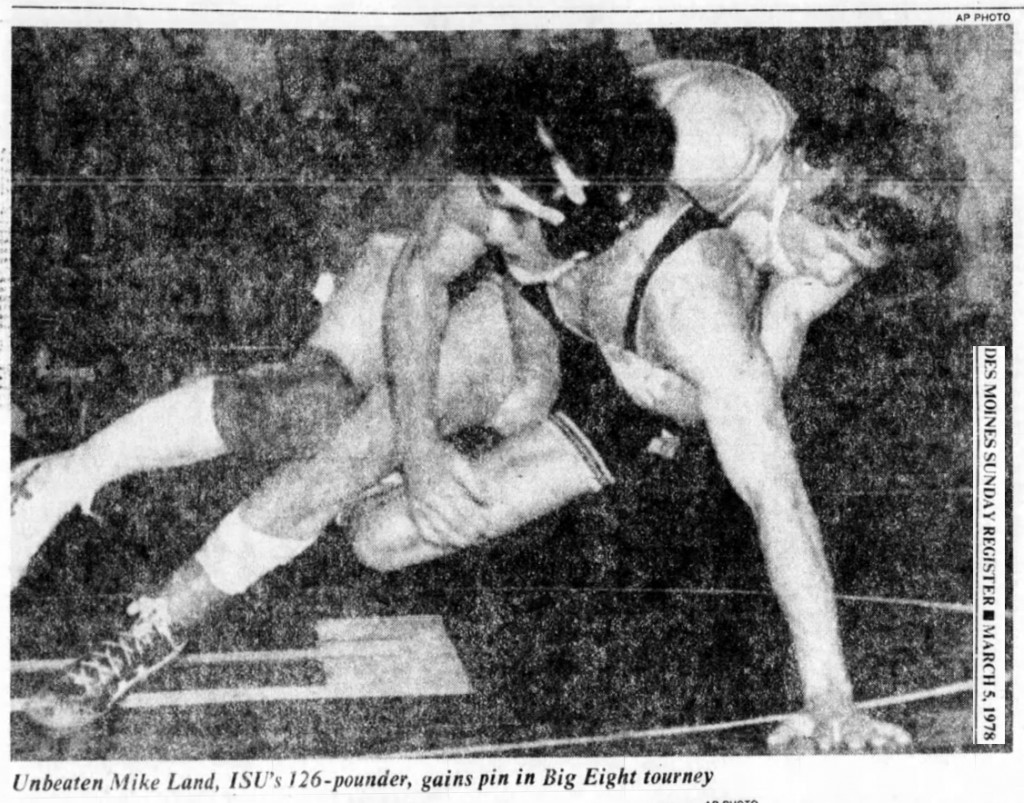 Unbeaten Mike Land
Unbeaten Mike Land, ISU's 126-pounder. SOURCE: The Des Moines Register, March 5, 1978. Click for larger image.
Varsity

Team Final

Oklahoma State University [OK] 83.25, Iowa State University [IA] 78, University of Oklahoma [OK] 55, University of Missouri, Columbia [MO] 44, University of Colorado [CO] 19.75, University of Nebraska [NB] 6

Outstanding Wrestler Award - Daryl Monasmith (OSU)

Championship Final (1st)


Consolation Final (3rd)



IF YOU HAVE ANY ADDITIONAL PHOTOS OR DOCUMENTATION FROM THIS EVENT, CONTACT INFO@ARMDRAG.COM.

Comments (45th Annual Big Eight Conference Wrestling Championships)