Central YMCA of Buffalo vs. West Side YMCA (Buffalo)
March 2, 1934 @ Central YMCA of Buffalo (Buffalo, New York)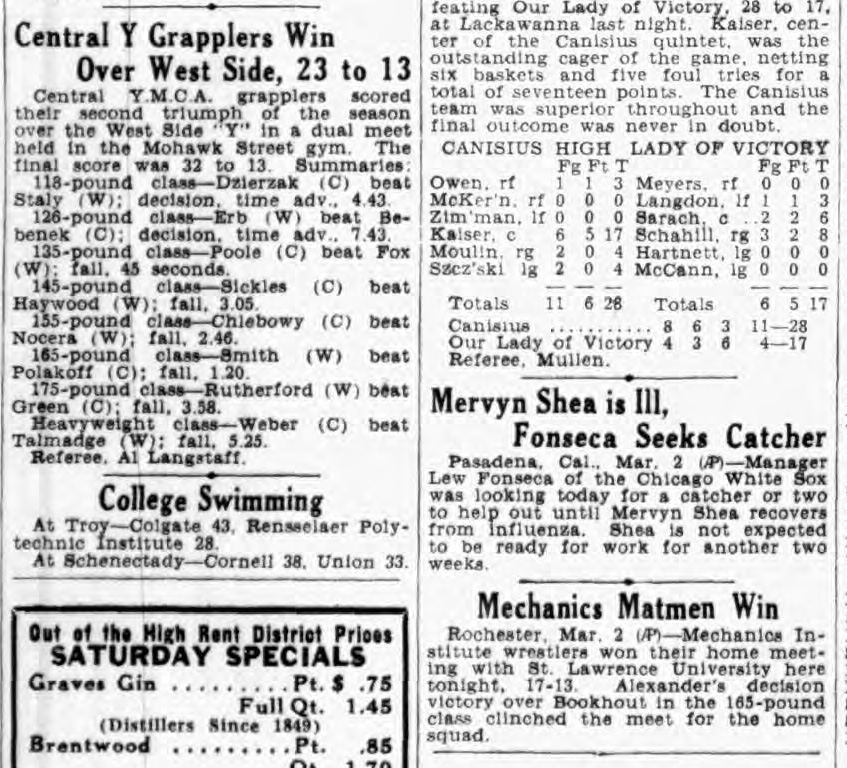 Central Y Grapplers Win Over West Side, 23 to 13
Central YMCA grapplers scored their second triumph of the season over the West Side Y in a dual meet held in the Mohawk Street gym. SOURCE Buffalo Courier-Express, March 3, 1934. Click for larger image.
Open
Central YMCA of Buffalo [NY] 32, West Side YMCA (Buffalo) [NY] 13
IF YOU HAVE ANY ADDITIONAL PHOTOS OR DOCUMENTATION FROM THIS EVENT, CONTACT INFO@ARMDRAG.COM.

Comments (Central YMCA of Buffalo vs. West Side YMCA (Buffalo))