Oklahoma State University vs. Oklahoma State University
November 20, 1975 @ Gallagher Hall, Oklahoma State University (Stillwater, Oklahoma)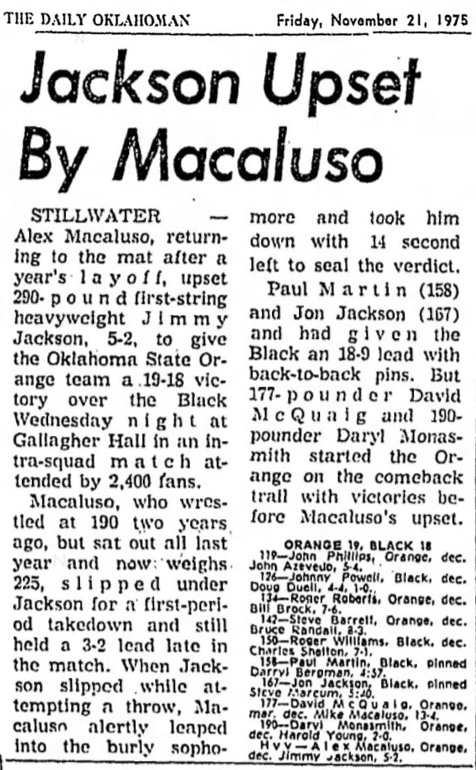 Jackson Upset By Macaluso
Alex Macaluso (Rochester, NY), returning to the mat after a year's layoff, upset 290-pound first-string heavyweight Jimmy Jackson, 5-2, to give the Oklahoma State Orange team a 19-18 victory over the Black at Gallagher Hall in an intra-squad match attended by 2,400 fans. SOURCE: The Daily Oklahoman, November 21, 1975. Click for larger image.
Varsity
Oklahoma State University (Orange) [OK] 19, Oklahoma State University (Black) [OK] 18
IF YOU HAVE ANY ADDITIONAL PHOTOS OR DOCUMENTATION FROM THIS EVENT, CONTACT INFO@ARMDRAG.COM.

Comments (Oklahoma State University vs. Oklahoma State University)