Medina JV Wrestling Tournament
December 28, 1965 @ Clifford Wise Junior High School (Medina, New York)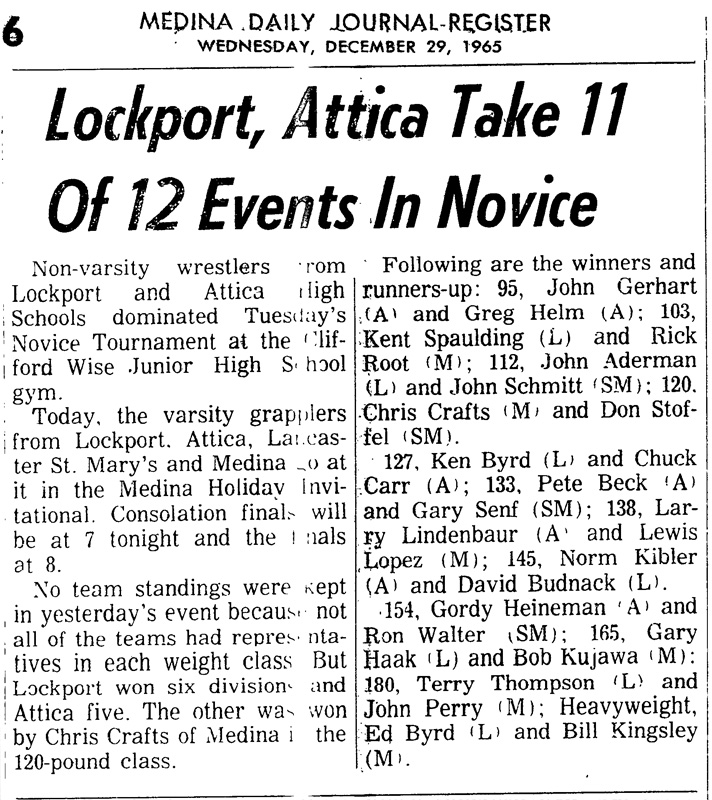 Lockport, Attica Take 11 Of 12 Events In Novice
Non-Varsity wrestlers from Lockport and Attica High Schools dominated the Novice Tournament at Clifford Wise Junior High School gym. SOURCE: Medina Daily Journal-Register, December 29, 1965. Click for larger image.
Varsity

Teams

Attica, Lockport, Medina, St. Mary's of Lancaster

Championship Final (1st)



IF YOU HAVE ANY ADDITIONAL PHOTOS OR DOCUMENTATION FROM THIS EVENT, CONTACT INFO@ARMDRAG.COM.

Comments (Medina JV Wrestling Tournament)