Trumansburg All-Sports Boosters Invitational Wrestling Tournament
December 19, 1981 @ Charles O. Dickerson High School (Trumansburg, New York)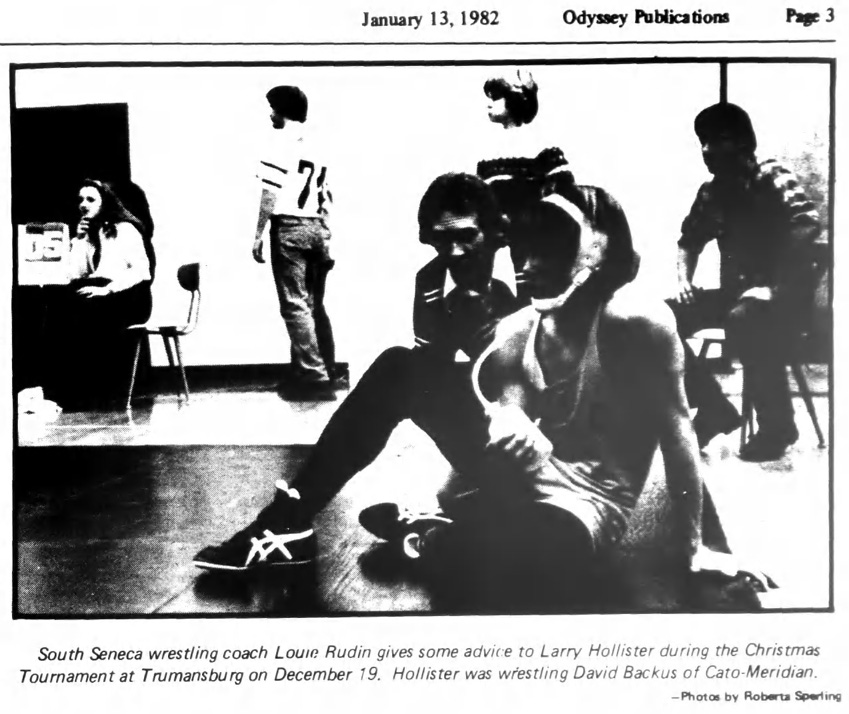 Coach advises Larry Hollister
South Seneca wrestling coach Louie Rudin gives some advice to Larry Hollister during the Christmas Tournament at Trumansburg on December 19. SOURCE: The Interlaken Review, January 13, 1982. Click for larger image.


Varsity

Team Final

Cato-Meridian 204.5, Sandy Creek 171, Union Springs 114.5, Watkins Glen 114, South Seneca 52, Trumansburg 27, Newfield 13, Southern Cayuga 0

Aggregate Pin Award - Scott Hoose (WG)
Outstanding Wrestler Award - Darryl Thomas (CM)

Championship Final (1st)


Consolation Final (3rd)



IF YOU HAVE ANY ADDITIONAL PHOTOS OR DOCUMENTATION FROM THIS EVENT, CONTACT INFO@ARMDRAG.COM.

Comments (Trumansburg All-Sports Boosters Invitational Wrestling Tournament)