SUNY Brockport vs. SUNY Oswego
February 10, 1973 @ SUNY Oswego (Oswego, New York)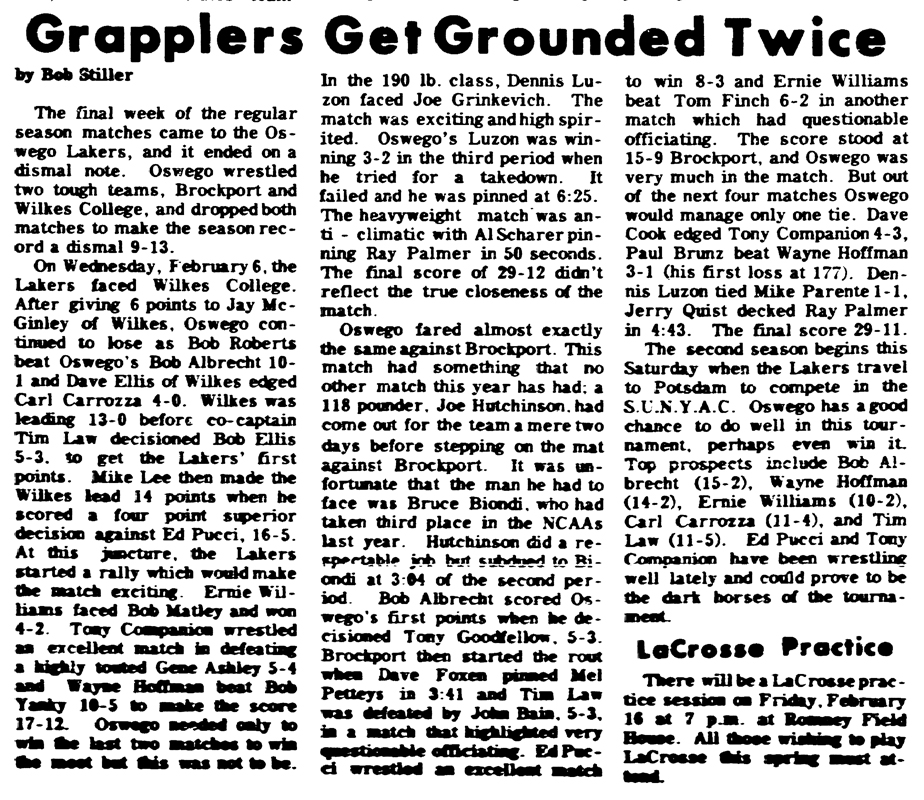 Oswego Grapplers Get Grounded Twice
The final week of the regular season matches came to the Oswego Lakers, and it ended on a dismal note. SOURCE: The Oswegonian, February 15, 1973. Click for larger image.
Varsity | SUNYAC
SUNY Brockport [NY] 29, SUNY Oswego [NY] 11
IF YOU HAVE ANY ADDITIONAL PHOTOS OR DOCUMENTATION FROM THIS EVENT, CONTACT INFO@ARMDRAG.COM.

Comments (SUNY Brockport vs. SUNY Oswego)