8th Annual EIWA Championships
March 22, 1912 @ Columbia University (New York City, New York)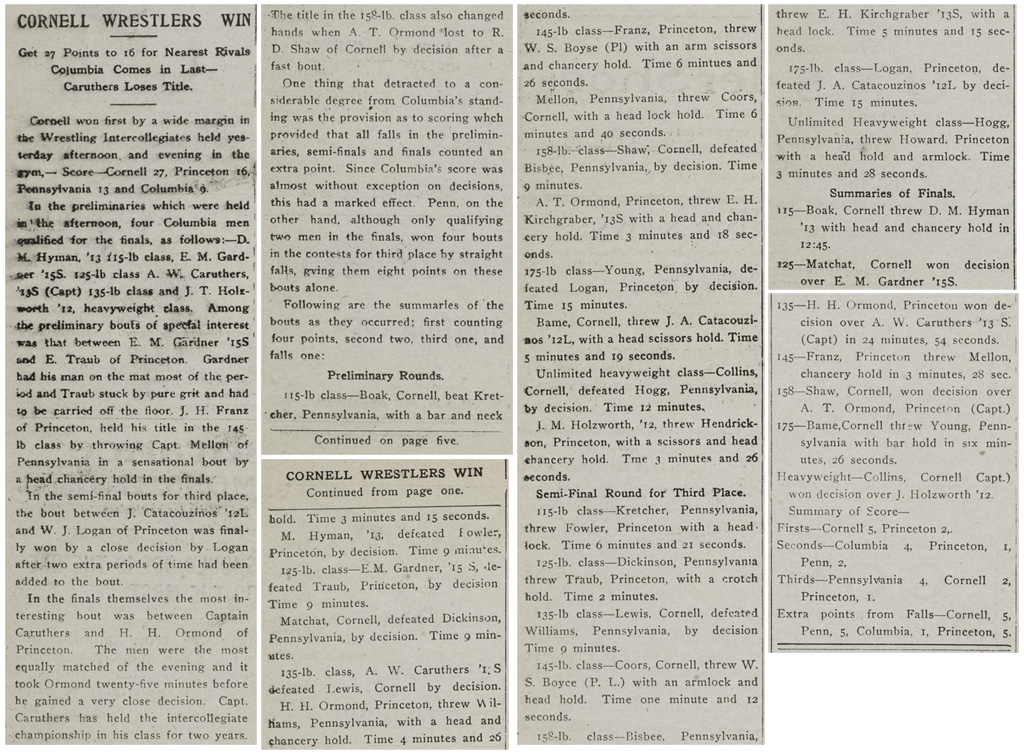 Cornell Wrestlers Win
Get 27 Points to 16 for Nearest Rivals. Columbia Comes in Last--Caruthers Loses Title. SOURCE: Columbia Spectator, March 22, 1912. Click for larger image.
Slideshow: Columbia Spectator




Slideshow: Cornell Daily Sun



Slideshow: The Pennsylvanian

Slideshow: The Daily Princetonian


Varsity

Team Final

Cornell University 27, Princeton University [NJ] 16, University of Pennsylvania [PA] 13, Columbia University 9

Championship Final (1st)


Consolation Final (3rd)



IF YOU HAVE ANY ADDITIONAL PHOTOS OR DOCUMENTATION FROM THIS EVENT, CONTACT INFO@ARMDRAG.COM.

Comments (8th Annual EIWA Championships)