7th Annual Genesee-Orleans League Wrestling Championships (Class B-C)
March 8, 1956 @ Alexander Central School (Alexander, New York)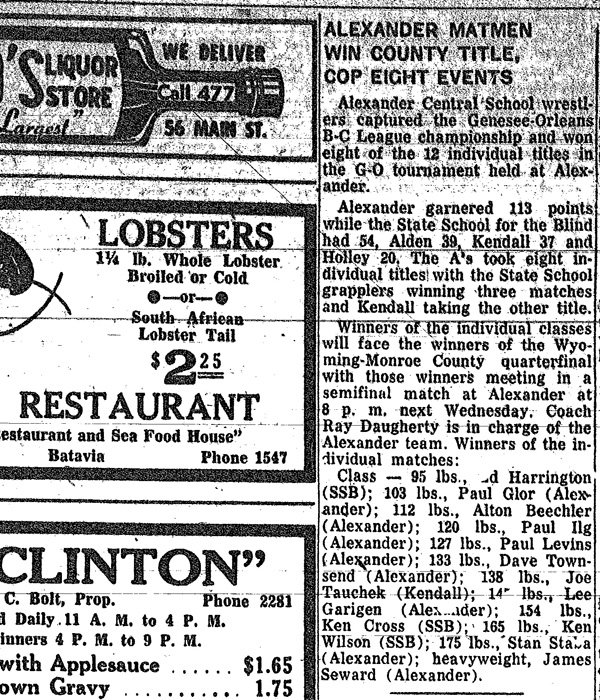 Alexander Matmen Win County Title, Cop Eight Events
Alexander Central School wrestlers captured the Genesee-Orleans B-C League championship and won eight of the 12 individual titles in the G-O tournament held at Alexander. SOURCE: Batavia Daily News, Friday, March 9, 1956. Click for larger image.
Varsity

Team Final

Alexander 113, NYS School for the Blind 54, Alden 39, Kendall 37, Holley 20

Championship Final (1st)



IF YOU HAVE ANY ADDITIONAL PHOTOS OR DOCUMENTATION FROM THIS EVENT, CONTACT INFO@ARMDRAG.COM.

Comments (7th Annual Genesee-Orleans League Wrestling Championships (Class B-C))