10th Annual Caledonia-Mumford Invitational Tournament
---
December 23, 1972 @ Caledonia-Mumford High School (Caledonia, New York)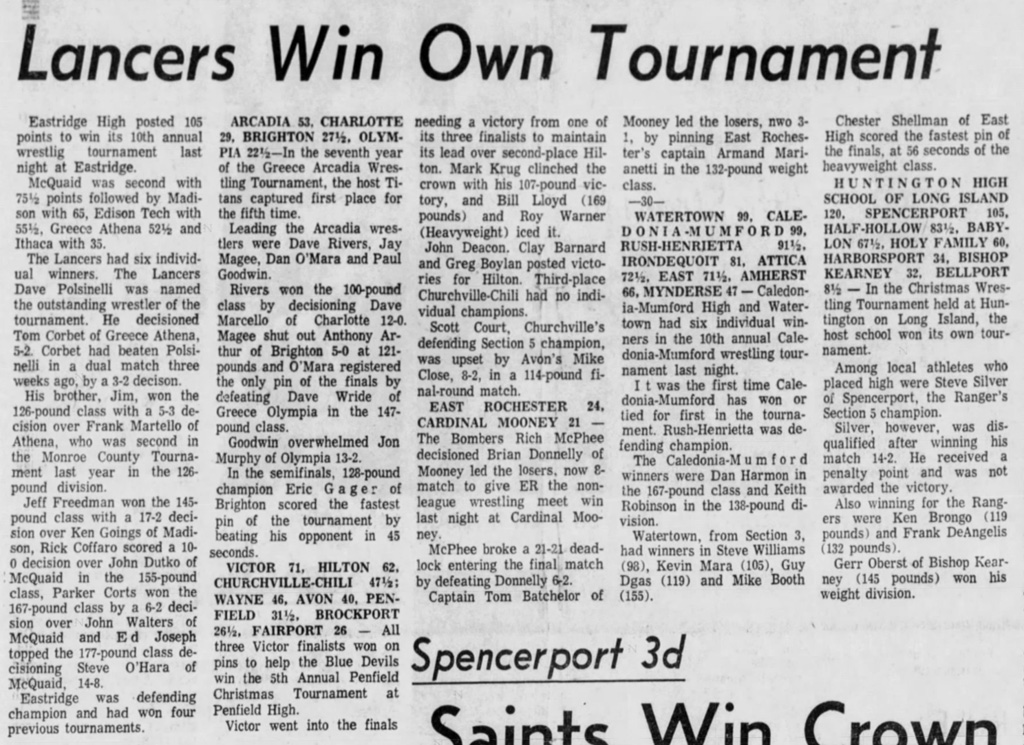 Caledonia-Mumford Tournament
Caledonia-Mumford High and Watertown had six individual winners in the 10th annual Caledonia-Mumford wrestling tournament last night. SOURCE: Rochester Democrat and Chronicle, Sunday, December 24, 1972. Reproduced by armdrag.com with permission. Click for larger image.

Varsity

Team Final

Caledonia-Mumford 99, Watertown 99, Rush-Henrietta 91.5, Irondequoit 81, Attica 72.5, East High (Rochester) 71.5, Amherst 66, Mynderse 47

Fastest Pin Award - Chester Shellman (EHR)

Championship Final (1st)



IF YOU HAVE ANY ADDITIONAL PHOTOS OR DOCUMENTATION FROM THIS EVENT, CONTACT INFO@ARMDRAG.COM.
Comments (10th Annual Caledonia-Mumford Invitational Tournament)