Frontier vs. Jamestown
February 3, 2015 @ Jamestown High School (Jamestown, New York)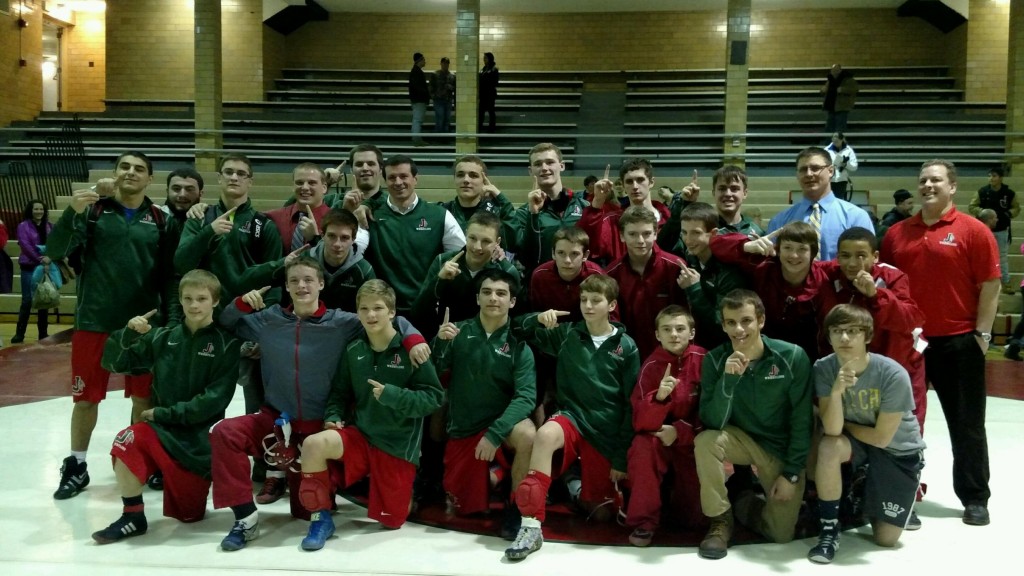 ECIC Division I Champs
The Jamestown Red Raiders completed a perfect 8-0 sweep of the Erie County Interscholastic League with a win over Frontier on February 3, 2015. It's their first league title since 1995. Photo shared by Coach Matt Langworthy. Click for larger image.
Varsity | ECIC Division I
Jamestown [NY] 66, Frontier [NY] 18
IF YOU HAVE ANY ADDITIONAL PHOTOS OR DOCUMENTATION FROM THIS EVENT, CONTACT INFO@ARMDRAG.COM.

Comments (Frontier vs. Jamestown)