Irondequoit vs. Spencerport
February 10, 1973 @ Spencerport High School (Spencerport, New York)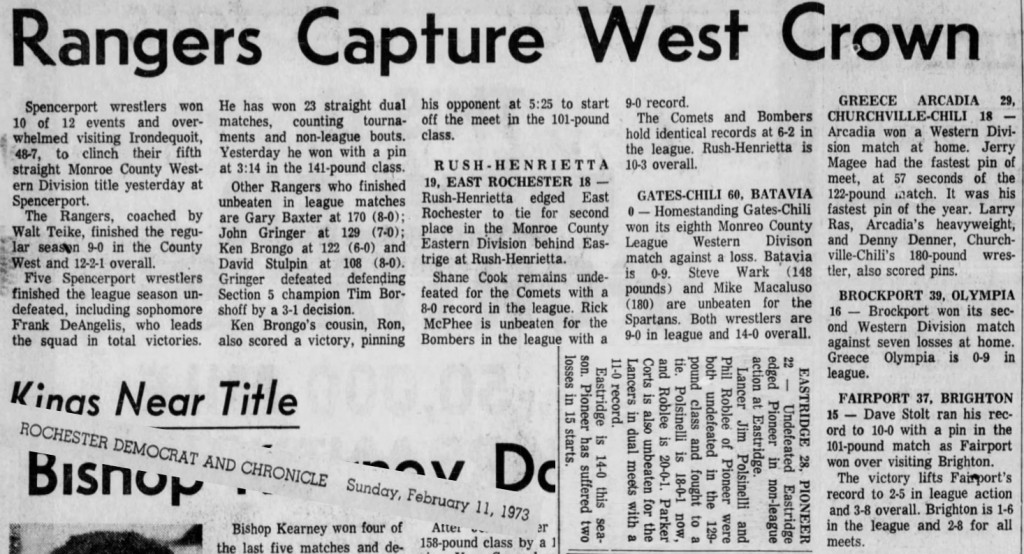 Rangers Capture West Crown
Spencerport wrestlers won 10 of 12 events and overwhelmed visiting Irondequoit to clinch their fifth straight Monroe County West Division title. SOURCE: Rochester Democrat and Chronicle, February 11, 1973. Reproduced by armdrag.com with permission. Click for larger image.


Varsity | Monroe County West
Spencerport [NY] 48, Irondequoit [NY] 7
IF YOU HAVE ANY ADDITIONAL PHOTOS OR DOCUMENTATION FROM THIS EVENT, CONTACT INFO@ARMDRAG.COM.

Comments (Irondequoit vs. Spencerport)