4th Annual Newark Invitational Wrestling Tournament
February 11, 1978 @ Newark High School (Newark, New York)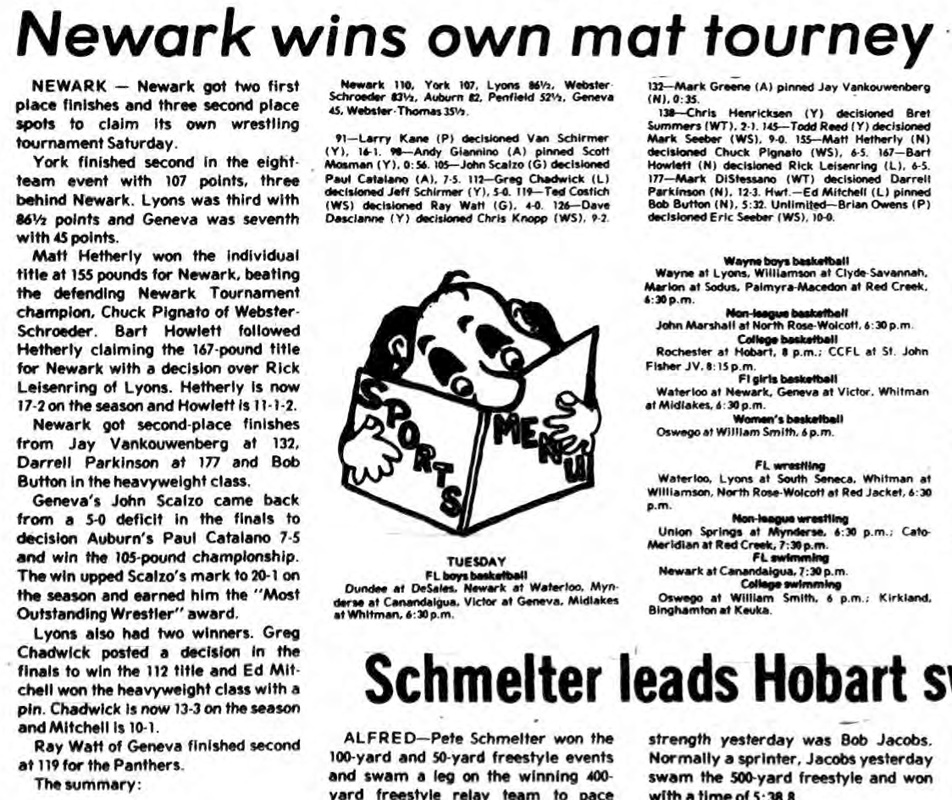 Newark wins own mat tourney
Newark got two first place finishes and three second place spots to claim its own wrestling tournament Saturday. SOURCE: Finger Lakes Times, Monday, February 13, 1978. Click for larger image.


Varsity

Team Final

Newark 110, York 107, Lyons 86.5, Webster Schroeder 83.5, Auburn 82, Penfield 52.5, Geneva 45, Webster Thomas 35.5

Outstanding Wrestler Award - John Scalzo (Geneva)

Championship Final (1st)



IF YOU HAVE ANY ADDITIONAL PHOTOS OR DOCUMENTATION FROM THIS EVENT, CONTACT INFO@ARMDRAG.COM.

Comments (4th Annual Newark Invitational Wrestling Tournament)