24th Annual Penfield Christmas Wrestling Tournament
December 29, 1990 @ Fairport High School (Fairport, New York)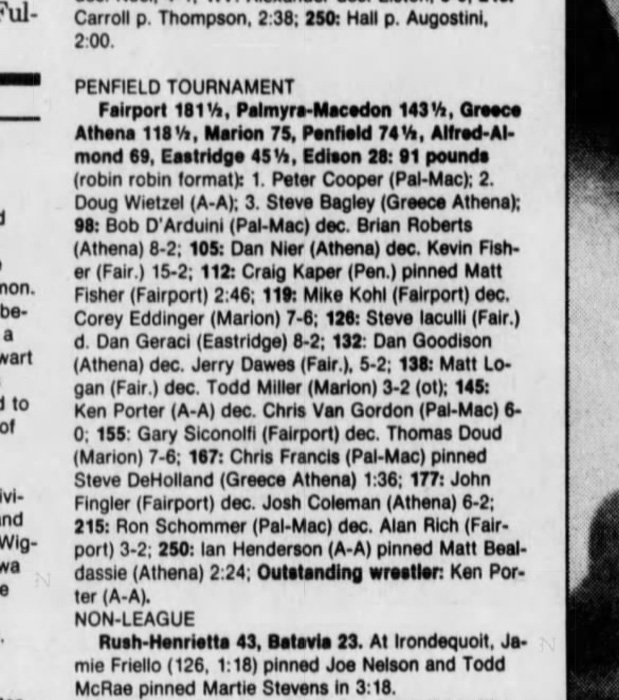 Penfield Tournament
SOURCE: Rochester Democrat and Chronicle, Sunday, December 30, 1990. Reproduced by armdrag.com with permission. Click for larger image.
Varsity

Team Final

Fairport 181.5, Palmyra-Macedon 143.5, Greece Athena 118.5, Marion 75, Penfield 74.5, Alfred-Almond 69, East Irondequoit Eastridge 45.5, Edison Tech (Rochester) 28

Outstanding Wrestler Award - Kenny Porter (AA)

Championship Final (1st)


Consolation Final (3rd)



IF YOU HAVE ANY ADDITIONAL PHOTOS OR DOCUMENTATION FROM THIS EVENT, CONTACT INFO@ARMDRAG.COM.

Comments (24th Annual Penfield Christmas Wrestling Tournament)