16th Annual Windsor Christmas Wrestling Tournament
December 27, 1972 - December 28, 1972 @ Windsor High School (Windsor, New York)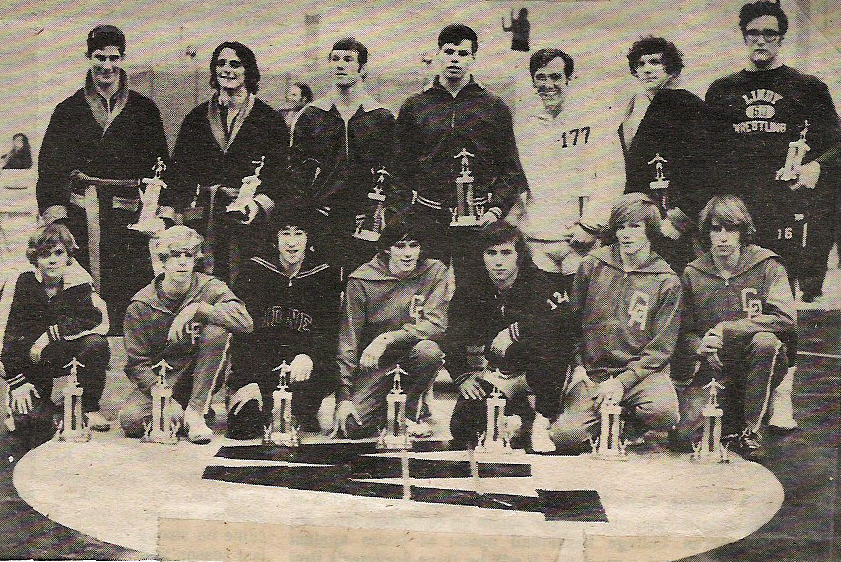 Champions
Pictured are the champions of 1972 Windsor Christmas Wrestling Tournament. FRONT ROW: Brad Farnham (Chenango Forks), Robert Hadsell (Canandaigua), Ken Doi (Sidney), Mike Chapelle (Canandaigua), Dan Hunt (West Genesee), Dennis Jones (Canandaigua), Bruce Hadsell (Canandaigua). BACK ROW: Steve Hunte (Bellmore JFK), Dan Lubell (Bellmore JFK), Tim Jenks (Chenango Forks), Bill Hedges (Greene), Rich McPhee (East Rochester), Dean Schlosberg (Bellmore JFK), David Shukri (Lindenhurst). Click for larger image.

Varsity

Team Final

Bellmore JFK 96.5, Canandaigua 82.5, Lindenhurst 48.5, Vestal 45, West Genesee 41.5, Chenango Forks 41, Sidney 29.5, Homer 28, Windsor 19, East Rochester 18, Greene 18, Irondequoit 16, Ithaca 13, Oneonta 7, Deposit 6

Outstanding Wrestler Award - Steve Hunte (BJFK)

Championship Final (1st)


Consolation Final (3rd)



IF YOU HAVE ANY ADDITIONAL PHOTOS OR DOCUMENTATION FROM THIS EVENT, CONTACT INFO@ARMDRAG.COM.

Comments (16th Annual Windsor Christmas Wrestling Tournament)