Tri-County Holiday Wrestling Tournament
December 17, 1977 @ Cuba Central School (Cuba, New York)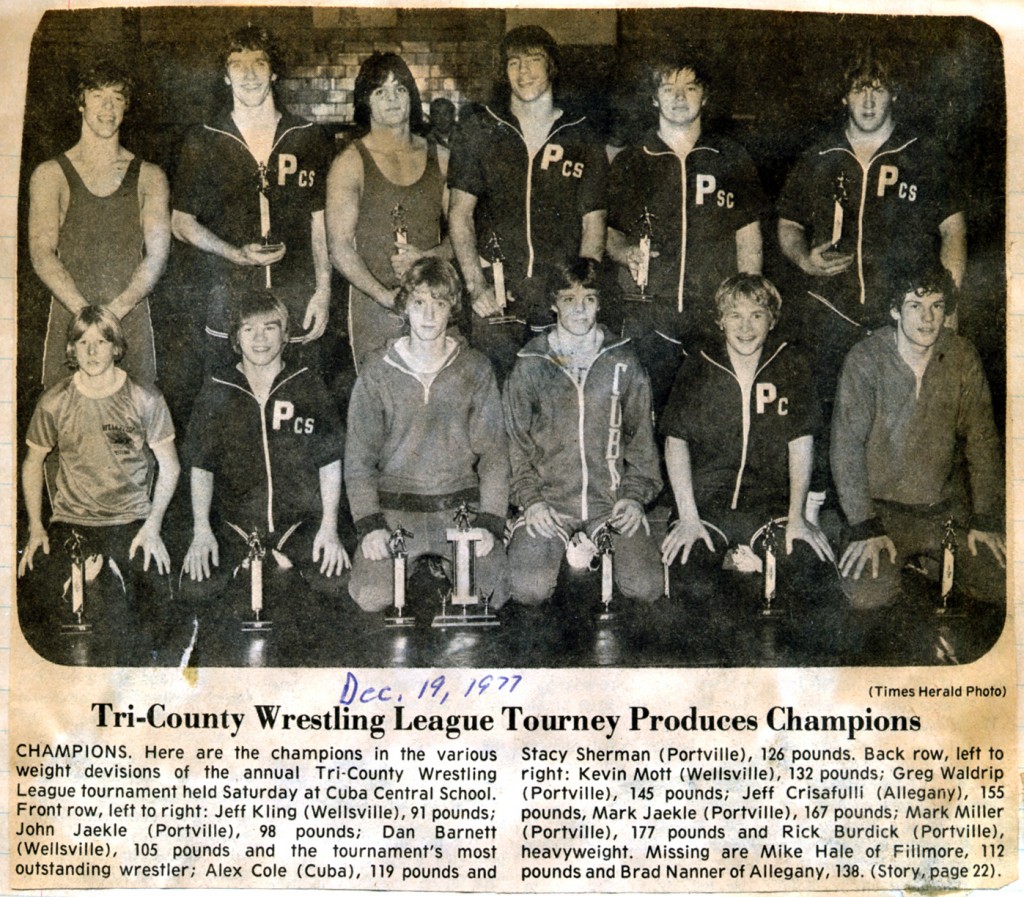 Tri-County Wrestling League Tourney Produces Champions
CHAMPIONS. Here are the champions in the various weight divisions of the annual Tri-County Wrestling League tournament held Saturday at Cuba Central School. SOURCE: Olean Times-Herald, December 19, 1977. Provided by Herman Guenther. Click for larger image.
Varsity

Team Final

Portville 128.5, Wellsville 62.5, Allegany 61.5, Bolivar 58.5, Franklinville 50.5, Cuba 42.5, Archbishop Walsh 38, Fillmore 31, Cattaraugus 11.5

Outstanding Wrestler Award - Dan Barnett (Wellsville)

Championship Final (1st)



IF YOU HAVE ANY ADDITIONAL PHOTOS OR DOCUMENTATION FROM THIS EVENT, CONTACT INFO@ARMDRAG.COM.

Comments (Tri-County Holiday Wrestling Tournament)