North Tonawanda vs. Tonawanda
January 19, 1962 @ Unknown (Section 6, New York)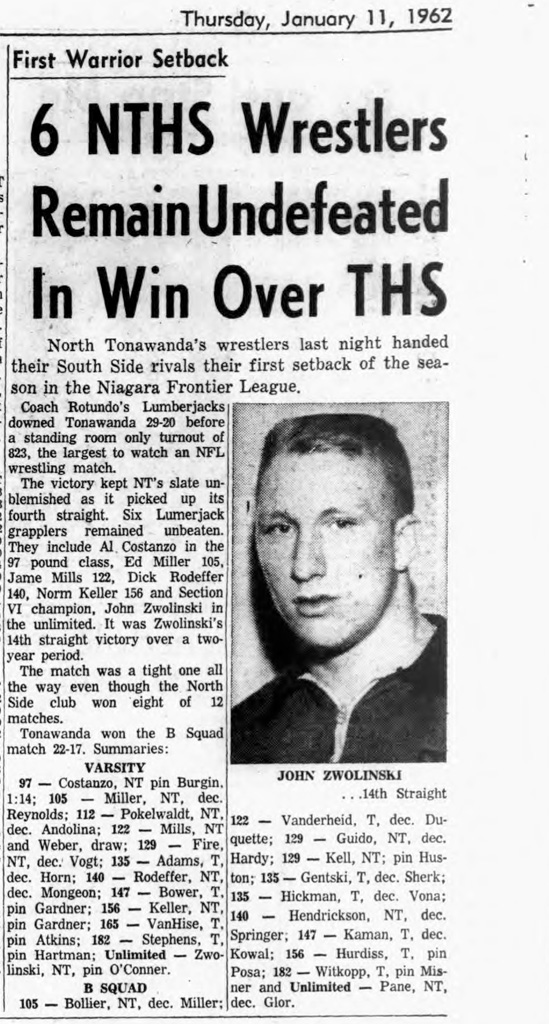 6 NTHS Wrestlers Remain Undefeated In Win Over THS
North Tonawanda's wrestlers last night handed their South Side rivals their first setback of the season in the Niagara Frontier League. SOURCE: Tonawanda NEWS, Thursday, January 11, 1962. Click for larger image.
Varsity | Niagara Frontier League
North Tonawanda [NY] 29, Tonawanda [NY] 20
IF YOU HAVE ANY ADDITIONAL PHOTOS OR DOCUMENTATION FROM THIS EVENT, CONTACT INFO@ARMDRAG.COM.

Comments (North Tonawanda vs. Tonawanda)