Olean vs. Portville
January 15, 1975 @ Reilly Center (St. Bonaventure, New York)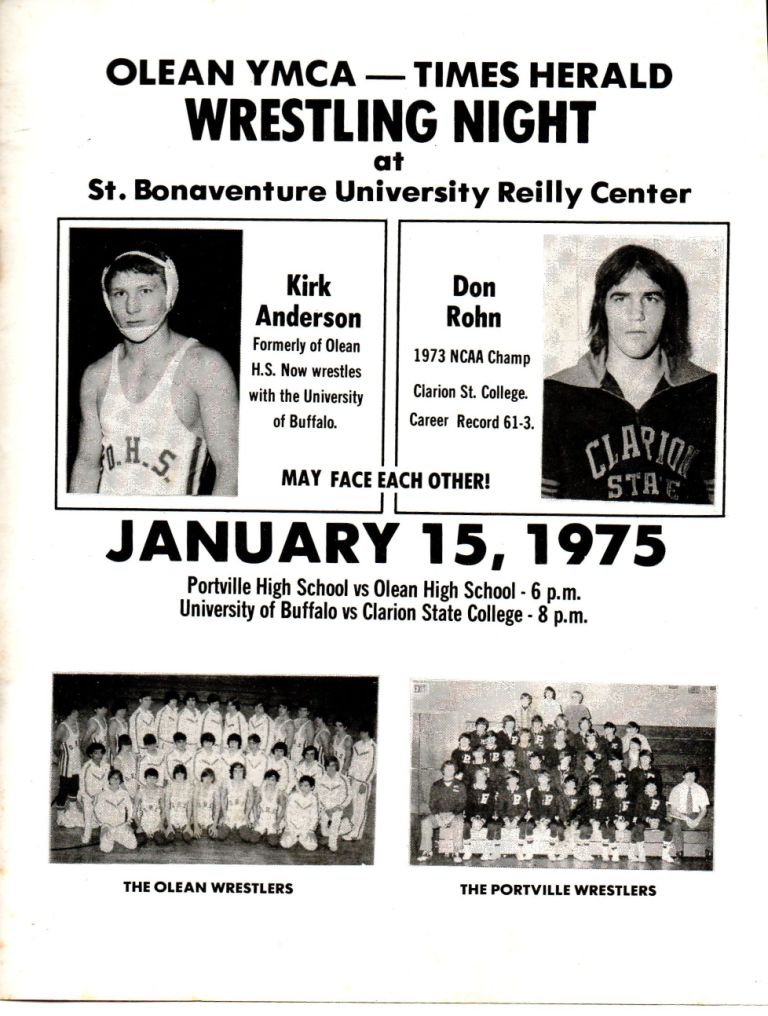 Olean YMCA/Times Herald Wrestling Night
St. Bonaventure University hosted a wrestling double header on January 15, 1975 at the Reilly Center. SOURCE: Meet program provided by Rick Fie. Also published in the Olean Times Herald, Monday, January 13, 1975. Click for larger image.


Varsity | Non-League
Portville [NY] 28, Olean [NY] 23
IF YOU HAVE ANY ADDITIONAL PHOTOS OR DOCUMENTATION FROM THIS EVENT, CONTACT INFO@ARMDRAG.COM.

Comments (Olean vs. Portville)