2nd Annual Battle on the Border
January 24, 2009 @ Williamson High School (Tioga, Pennsylvania)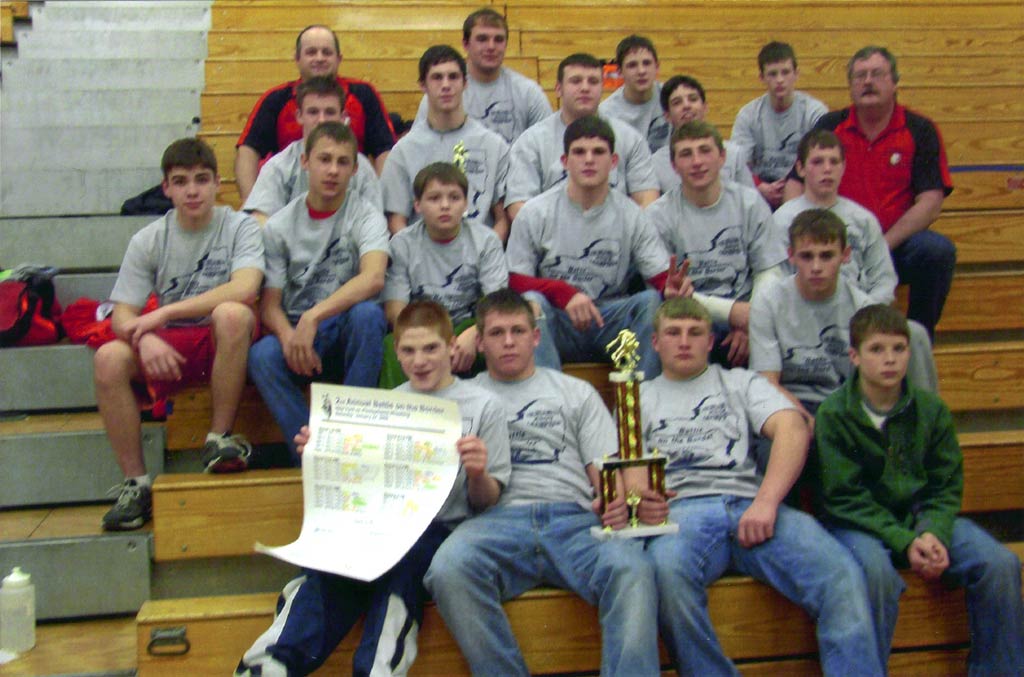 Team Champs
With an undefeated 5-0 record on the day, Canisteo-Greenwood took first place at the 2nd annual Battle on the NY/PA Border at in Tioga, PA. Redskin 285-pounder Zach Rouse achieved his 100th career win and went 4-0 for the day. Chris Rauber (145) won the OW award for C-G, and Craig Amidon and Brandon Mills also went undefeated (5-0). Click for larger image.
Varsity

Participating Teams

Addison [NY], Alfred-Almond [NY], Bolivar-Richburg [NY], Mansfield [PA], Montgomery [PA], Northeast Bradford [PA], Wellsboro [PA], Wellsville [NY], Williamson [PA], Canisteo-Greenwood [NY]

Team Standings

1. Canisteo-Greenwood [NY] 5-0

Round 1


Round 2


Round 3


Round 4


Round 5



IF YOU HAVE ANY ADDITIONAL PHOTOS OR DOCUMENTATION FROM THIS EVENT, CONTACT INFO@ARMDRAG.COM.

Comments (2nd Annual Battle on the Border)