7th Annual Dunkirk Duals
December 28, 2015 - December 29, 2015 @ Dunkirk High School (Dunkirk, New York)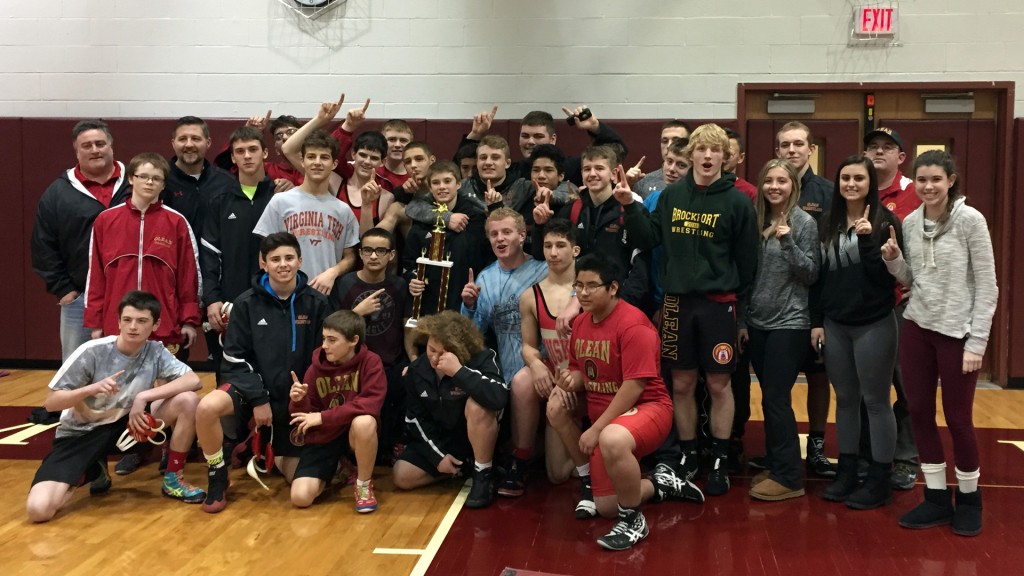 Olean Huskies
The state-ranked Olean Huskies went undefeated to capture the team title at the 2015 Dunkirk Duals, winning a close 39-38 dual over longtime CCAA rival Falconer. Photo shared by Michele Pancio. Click for larger image.
Varsity

Participating Teams

Dunkirk/Silver Creek [NY], Gowanda [NY], Grand Island [NY], Kenmore West [NY], Lake Shore [NY], Southwestern [NY], Olean [NY], Falconer [NY], Fredonia [NY]

Team Standings

1. Olean [NY] 8-0
2. Falconer [NY] 7-1
3. Fredonia [NY] 6-2

Round 1


Round 2


Round 3


Round 4


Round 5


Round 6


Round 7


Round 8


Round 9



IF YOU HAVE ANY ADDITIONAL PHOTOS OR DOCUMENTATION FROM THIS EVENT, CONTACT INFO@ARMDRAG.COM.

Comments (7th Annual Dunkirk Duals)