28th Annual Batavia Christmas Wrestling Tournament
December 15, 2001 @ Batavia High School (Batavia, New York)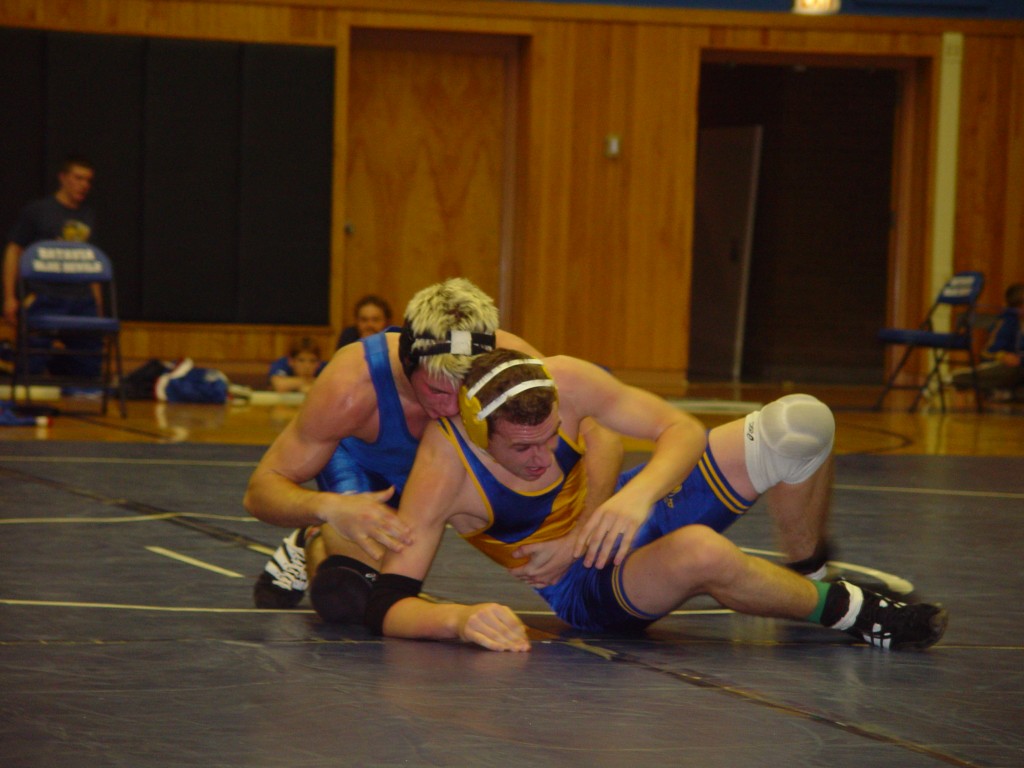 Casey Burchfield vs. Zack Rimmer
Casey Burchfield of Kendall was named MVP of the tournament and has won his weight class for the fourth year in a row at the tournament. Click for larger image.

Varsity

Team Final

Kendall 167, Perry 155.5, Le Roy 135, Pembroke 107, Batavia Notre Dame 67, Wayland-Cohocton 55, Midlakes 53.5, Batavia 51, Kenmore East 45, St. Joseph's 33.5

Aggregate Pin Award - Rich Lovria (Batavia)
Outstanding Wrestler Award - Casey Burchfield (Kendall)

Championship Final (1st)


Consolation Final (3rd)



IF YOU HAVE ANY ADDITIONAL PHOTOS OR DOCUMENTATION FROM THIS EVENT, CONTACT INFO@ARMDRAG.COM.

Comments (28th Annual Batavia Christmas Wrestling Tournament)