Niagara Falls vs. Niagara Wheatfield
December 17, 1963 @ Niagara Wheatfield High School (Sanborn, New York)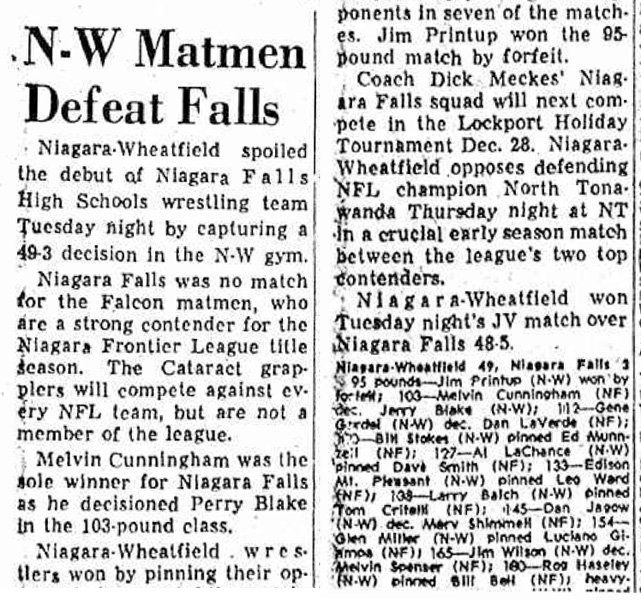 N-W Matmen Defeat Falls
Niagara Wheatfield spoiled the debut of Niagara Falls High Schools wrestling team Tuesday night by capturing a 49-3 decision in the N-W gym. SOURCE: Niagara Falls Gazette, Wednesday, December 18, 1963.
Varsity | Non-League
Niagara Wheatfield [NY] 49, Niagara Falls [NY] 3
IF YOU HAVE ANY ADDITIONAL PHOTOS OR DOCUMENTATION FROM THIS EVENT, CONTACT INFO@ARMDRAG.COM.

Comments (Niagara Falls vs. Niagara Wheatfield)